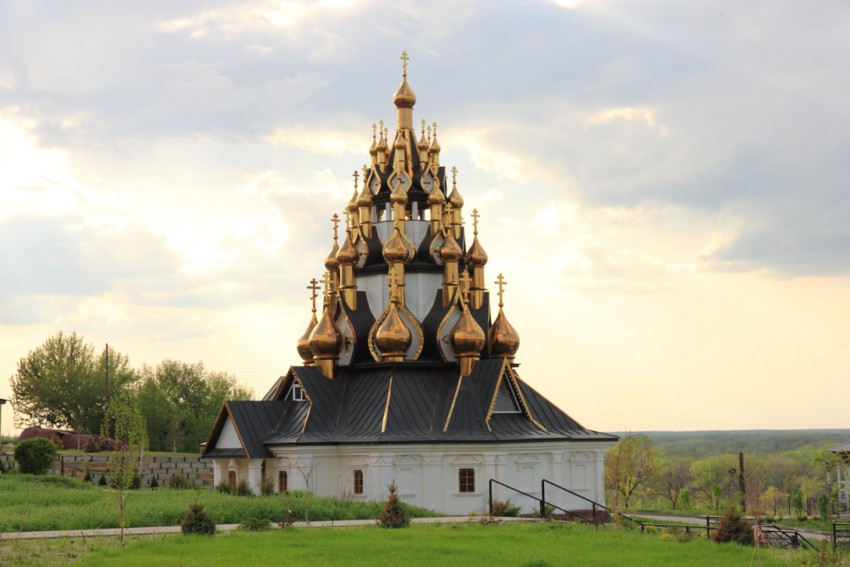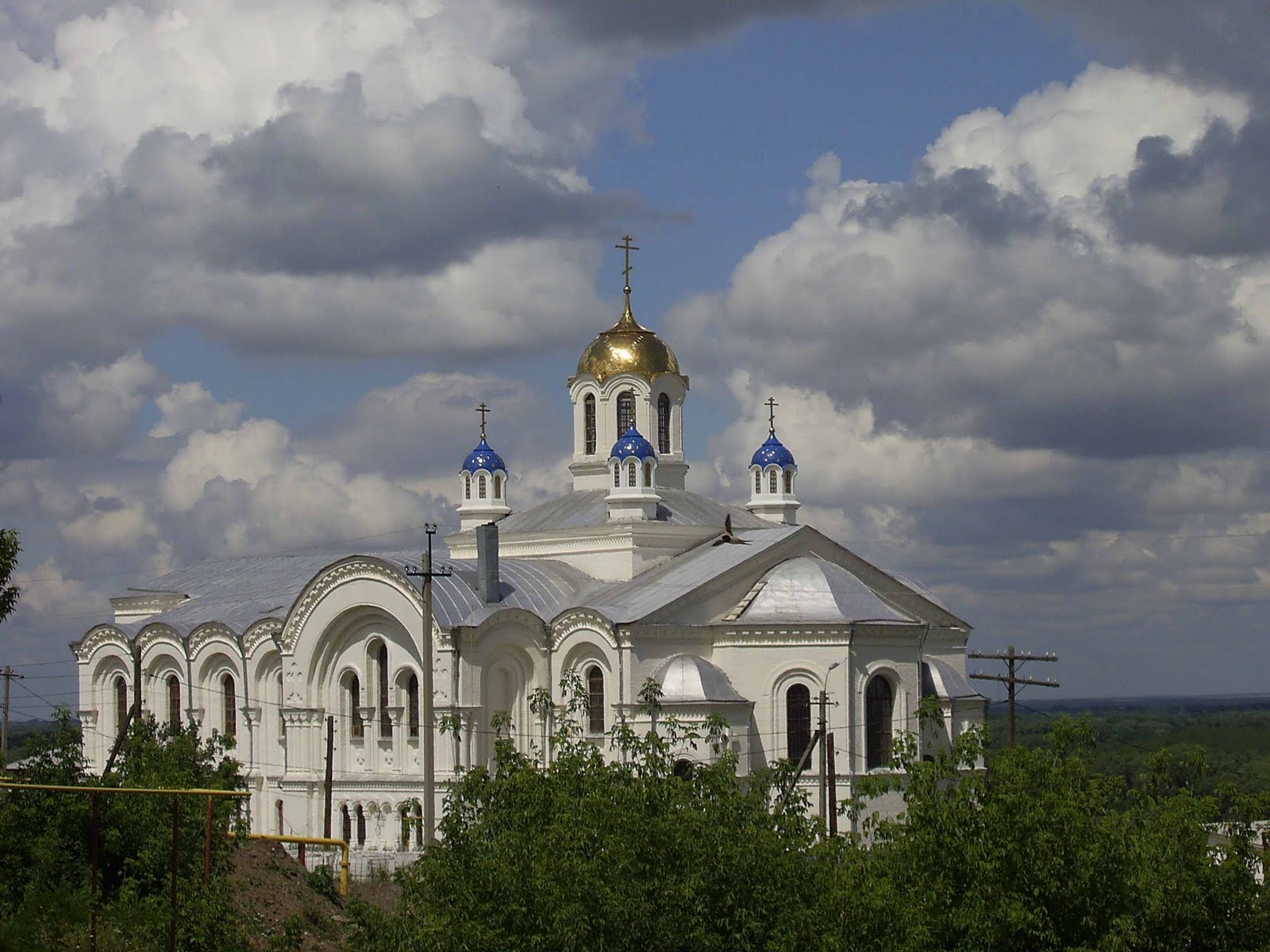 The Ust-Medveditskiy Spaso-Preobrazhenskiy Convent was founded in Serafimovich in 1652 not far from the Don River. There are two fascinating churches within the convent – the Church of the Kazan Icon of the Mother of God with the upper and lower levels and the Church of the Transfiguration, topped with 33 domes.
Truly dazzling in its beauty, the Ust-Medveditskiy Convent was built in the Italian basilica style. The Church of the Kazan Icon of the Mother of God was designed in the shape of a cross. The columns backing up the church from the inside were brought from Venice and polished in Saint-Petersburg. Five golden domes used to top the church, today there is only one left.
The main attraction of the convent is underground caves with total length of 165 metres. Digging of the caves was started in 1874 by abbess Arseniya (Sebryakova). All the year round the temperature inside the cave is about +8 °C. There is a belief that these underground caves were made under the Don river to move to the other side of the river.
The main shrine of these tunnels is a miraculous stone with the prints of hands and knees of abbess Arseniya. The legend says that during Arseniya's prayers the Mother of God came to the abbess and told her to pray on this stone. Arseniya's prayer was so passionate that the stone melted beneath her and the prints appeared on the stone. The nuns assert that this is the mark of the Mother of God. A number of stories testify the healing power of the sacred stone. Hundreds of believers come here every day to touch the miraculous plate that cures various diseases.