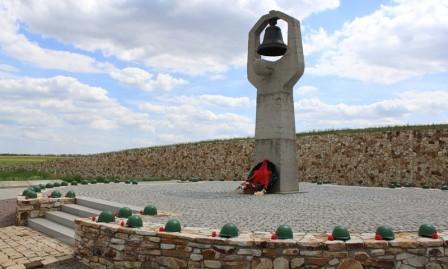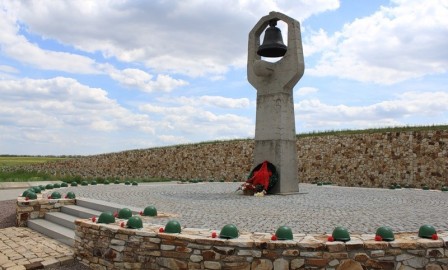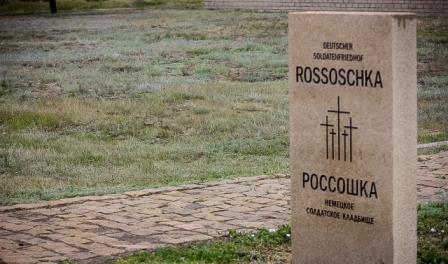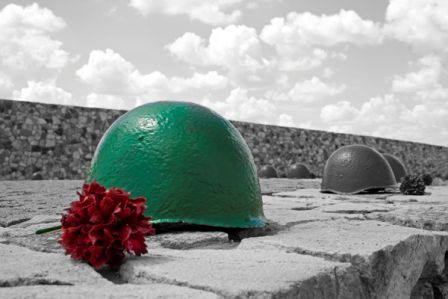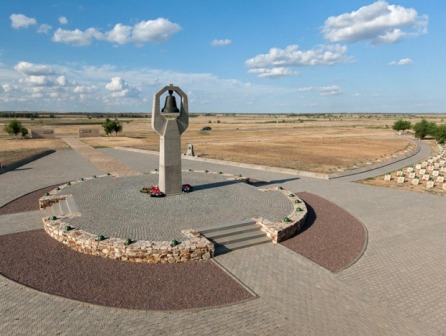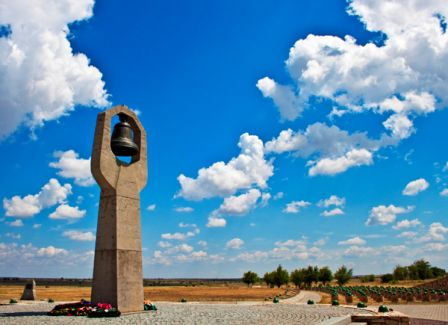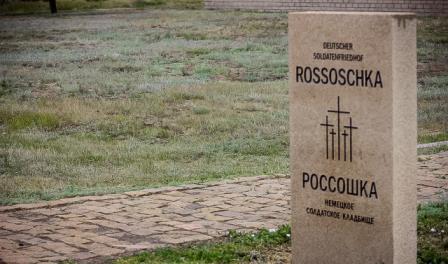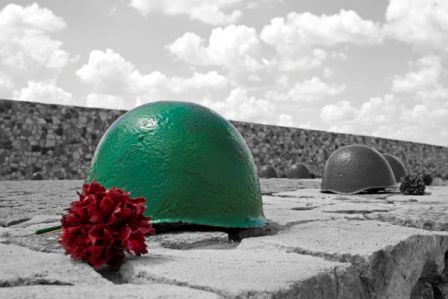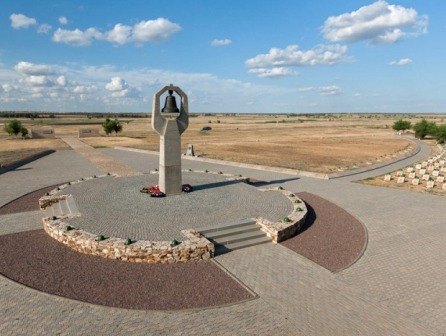 The Rossoshki military-memorial graveyard is located 60 kilometres away from Volgograd. The graveyard got its name after two villages that were situated here – Malyye Rossoshki and Bolshie Rossoshki villages. These villages were completely destroyed during the Battle of Stalingrad. Right there 33 Russian Soviet soldiers performed the act of bravery, when they survived in a bloody attack and destroyed 27 tanks and killed 150 German soldiers.
Rossoshki is not only the place of glorious fights between the Soviet army but also the place where the Nazi concentration camp was located (1942-1943). This fact is reflected in the memorial with a red star on its top.
The first burials of German Nazi troops appeared here after the Battle of Stalingrad in 1943. The graveyard was established here in 1992 with the sponsorship of the German War Graves Commission. At first, the graveyard was the place, where Hitler's soldiers were buried, but it was constantly expanding, so in the course of time the second part appeared, where Soviet soldiers were buried. Two entrance walls to the Russian graveyard are engraved with the lines of Vladimir Vysotskiy's verse. The "Mother in Sorrow" sculpture by S. Shherbakov occupies the central square. According to the sculptor's idea, the sculpture symbolizes a woman mourning over the fallen soldiers. She holds a bell without a hammer that symbolizes silence. Most burials in the Russian part are common graves of unknown warriors. Since 1997 a total of 18,520 Stalingrad warriors have been buried here.
On the right of the road there is a German graveyard. This part is a huge common grave of cylindrical shape, where more than 50,000 Nazi German soldiers are buried. Granite cubes, engraved with 120,000 names of German soldiers are located next to the common grave.
In May 2015 the foundation of the future Peace Chapel was laid in Rossoshki. Jurgen von Rois is the architect of the Chapel's project. He has also been the architect of the Rossoshki memorial. The Peace Chapel is expected to become the place which will unite catholics, protestants and orthodox Christians, who would wish to come and pay tribute to those fallen in the Battle of Stalingrad.