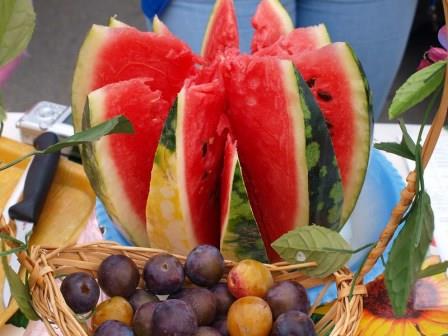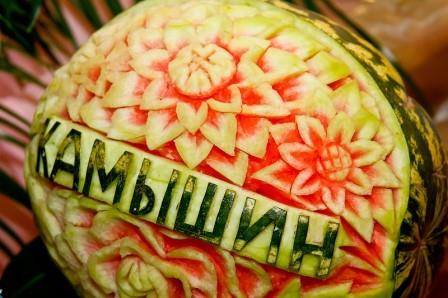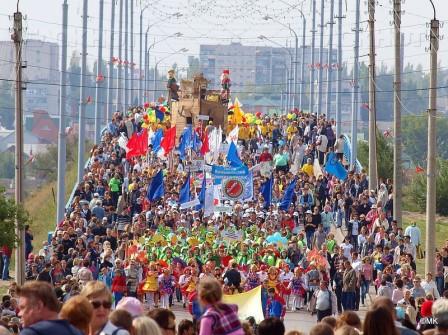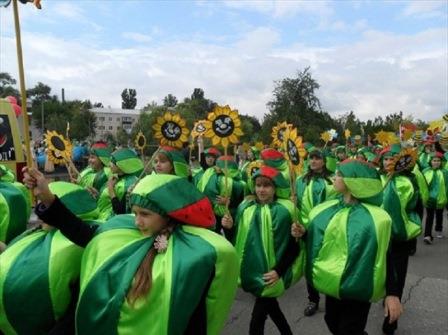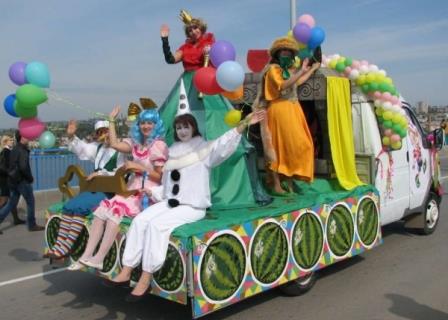 The small city of Kamyshin located 180 kilometers north of Volgograd has been considered to be the watermelon capital of Russia for a long time. In 2015 this status was officially registered.
According to the legend, in 1722 Peter the Great visited the town and was so impressed by local waterlemons that ordered to make fireworks.
Kamyshin has been always famous for the most delicious watermelons in the country, that is why this berry has become the main character of the brightest, most colourful and large-scale town event – the Watermelon festival – annually held at the end of August-beginning of September.
Every year the Watermelon festival is becoming brighter and larger thus turning into a popular holiday with thousands of guests.
The festival program is very diverse, so the guests are always involved. The most expected part of the program is a carnival which opens the festival according to the tradition. The Watermelon tsar welcomes Kamyshin citizens and guests. He is accompanied by his retinue in watermelon costumes. The carnival procession with thousands of Kamyshin citizens and guests stretches for several kilometers.
During the festival the town is full of watermelon stands where guests can try watermelons and take part in watermelon eating contests.
Besides the traditional agricultural fair the festival program includes a range of diverse contests and competitions: the Largest Watermelon Contest where watermelon growers present berries heavier than 20 kilograms; the Watermelon Defile where local women walk in the costumes of a watermelon.
The most creative parents take part in the Watermelon Kids Baby Stroller Contest. Locals joke that babies in Kamyshin are found in watermelons. Parents with older kids take part in the Watermelon Family Competition.
In the evening locals and guests took part in different funny contests: watermelon rind tossing, watermelon checkers, watermelon bowling, watermelon carving, seed spitting, watermelon ride and scarecrow contests. One of the festival brightest moments is the participants' favorite watermelon fights when two teams are throwing watermelon flesh in each other.
Concerts, exhibitions and sales are organized in every town square all day long. The Kamyshin watermelon festival as well as Rio carnival lasts while its participants are able to have fun.
The watermelon festival is the brightest and most large-scale event in the Volgograd region involving more and more guests from the whole world every year. No surprise – it's so much fun!