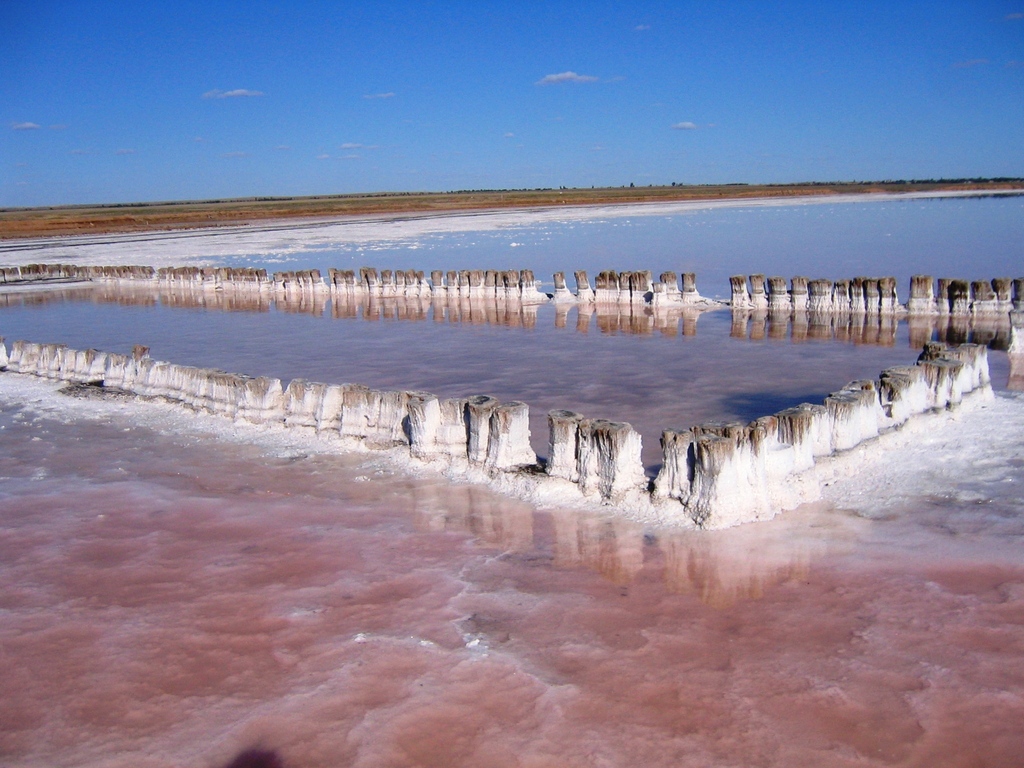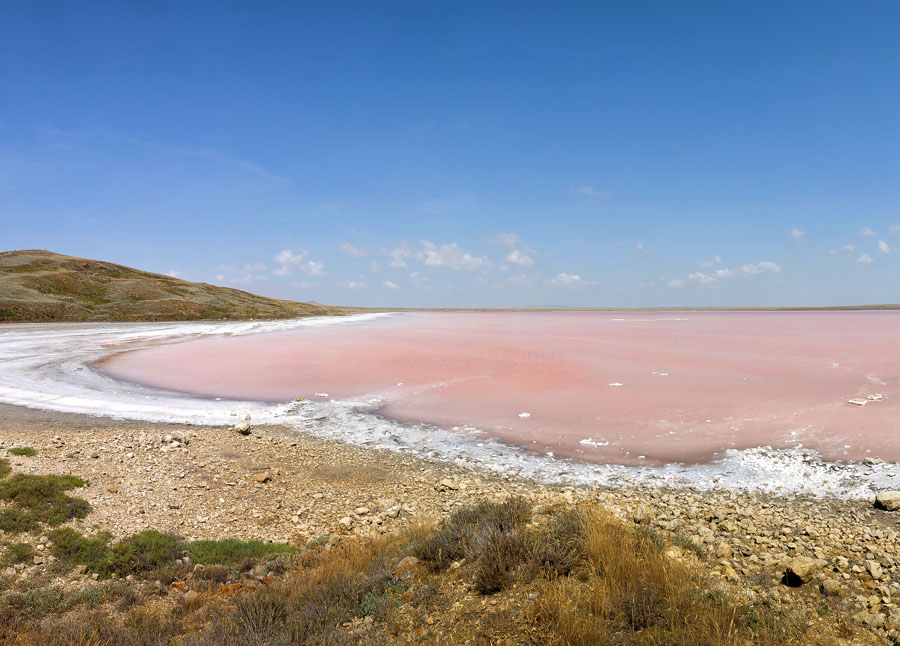 Lake Elton is situated in Pallasovskiy District of the Volgograd region. Elton Nature Park is named after the lake as well as Elton settlement, located 5 kilometres from it. It is the largest salt lake in Europe of 152 km². Elton is called a pearl of the Volga steppes or the second Dead Sea.
Over two centuries, salt for the whole Russian Empire was mined there. However, due to the large amount of different impurities in the water and complexity of its refinement in the 20th century, its production was stopped. Probably, thanks to this, nature of this magnificent place was preserved.
Healing properties of Elton brine and mud were already known to the ancient nomads. Even members of the tsar family came here for curative purposes and to improve their health. Nowadays, all visitors have an opportunity to go to the well-preserved bathhouse of Catherine the Great.
Now a healing complex is built by the lake. A great number of people, suffering from musculoskeletal disorders, could leave crunches after several times of taking mad-bath. Healing silt mud, rich in minerals, as well as rare chloride-sodium and magnesium mineral water stimulates blood circulation, speeds up the process of skin renewal, improves metabolism, strengthens nervous system and have a rejuvenating effect on the whole organism.
The unusual brine composition creates incredibly beautiful purple-pink color of the water, shining in the sunset with golden flecks. No wonder that the name Elton derives from the Kazakh "Altyn-Nur" and means "Golden Lake". Not only water but also the lakeside area is notable for its unique landscape, attracting photographers and tourists. The lake is surrounded by a wide belt of salt crystals.
Tourists can also visit a mineral spring, located three kilometers from the healing complex. Chemical constituents of the water are analogous to the well-known healing mineral water "Yessentuki № 17". Not only mud, brine or mineral water have healing properties in such a fabulous place but the nature as well, which is quiet, calm and slow.