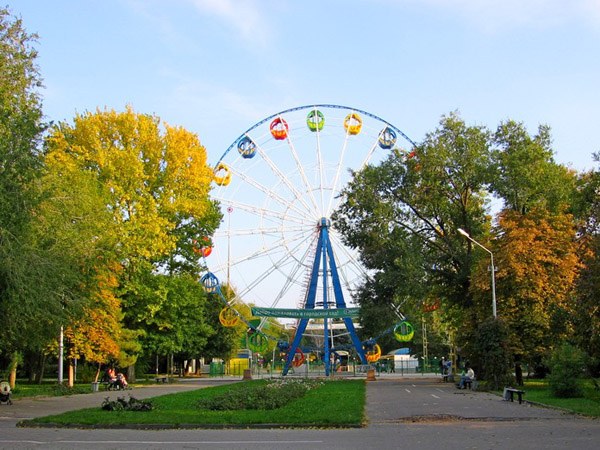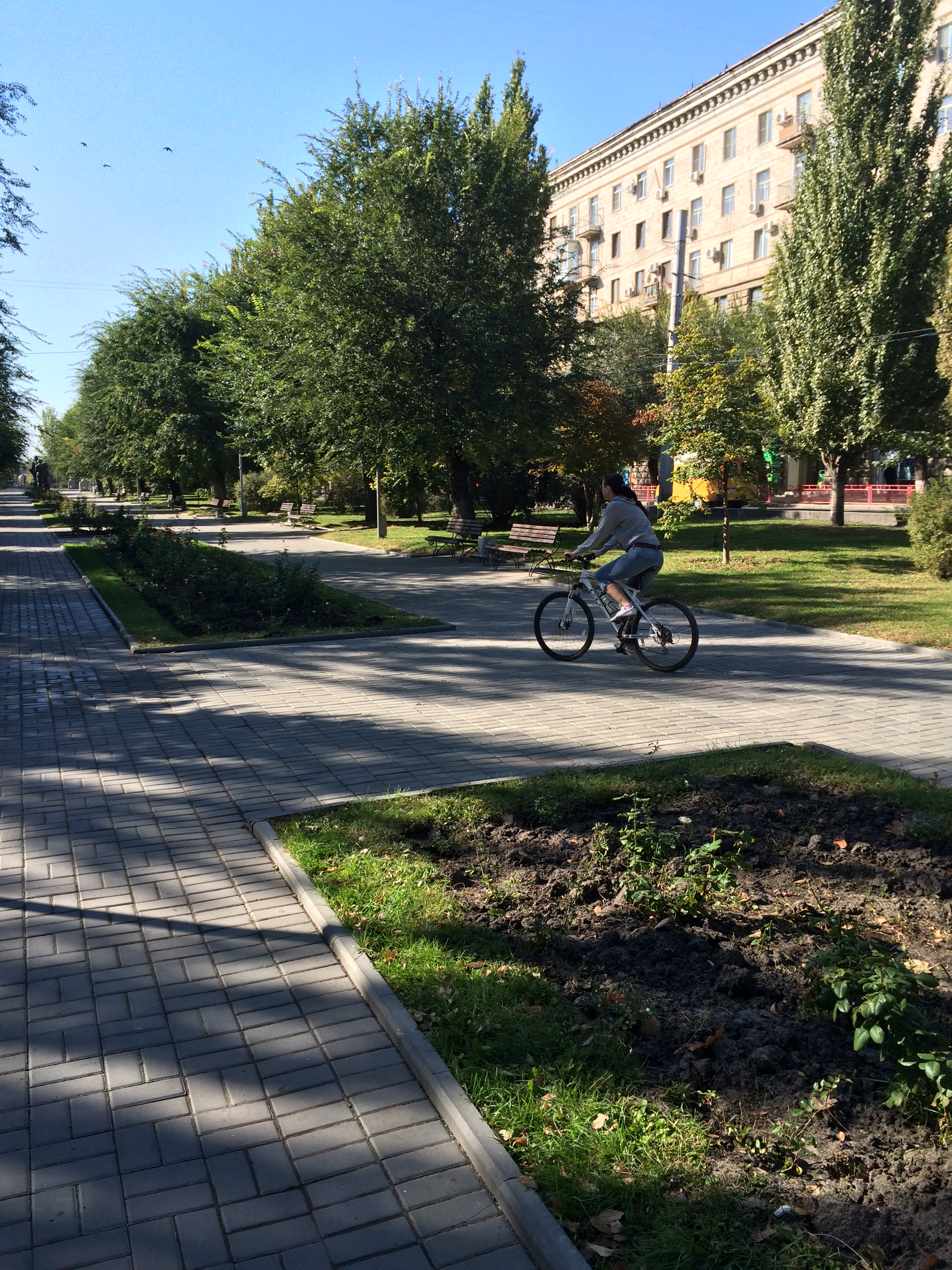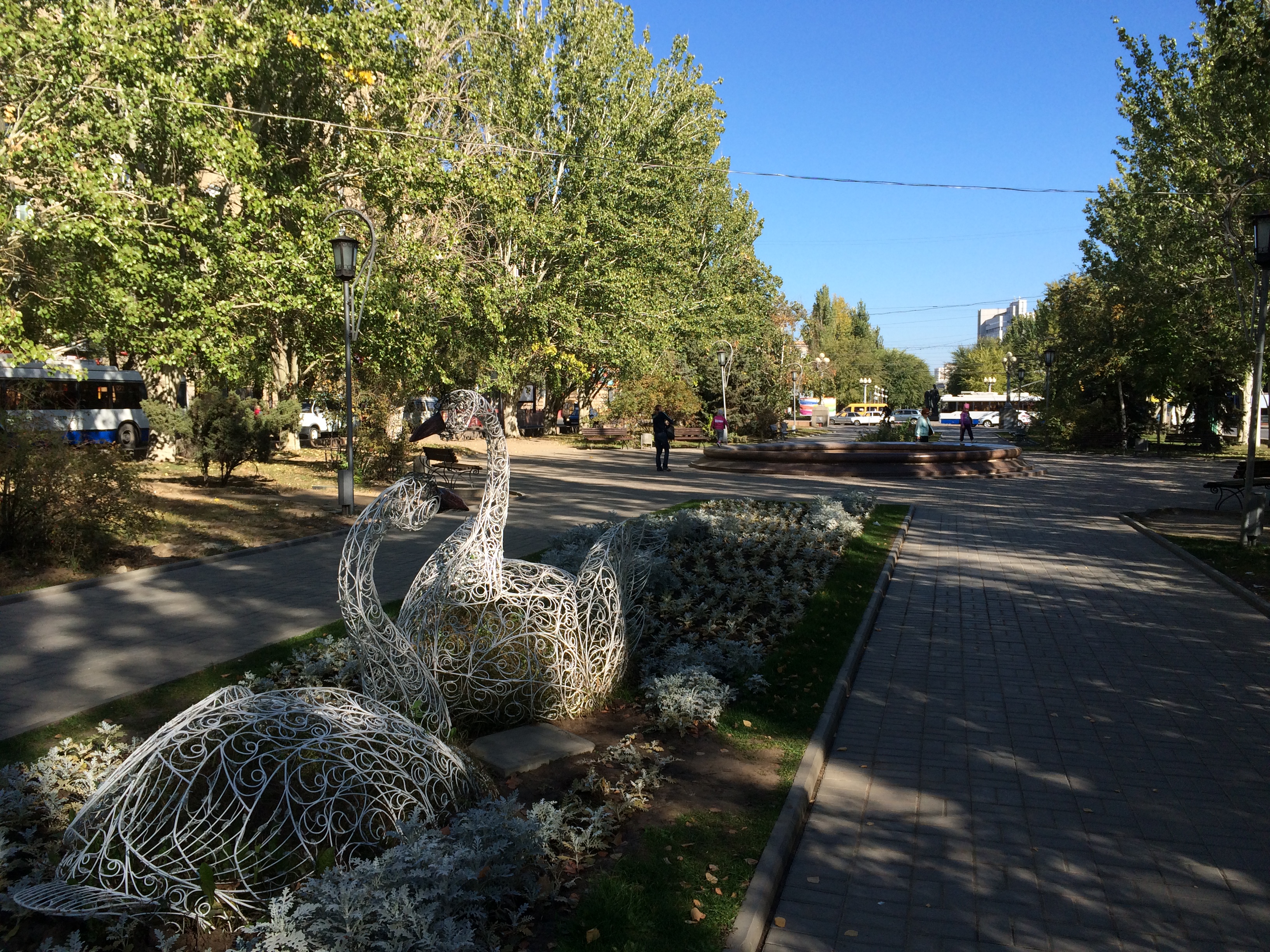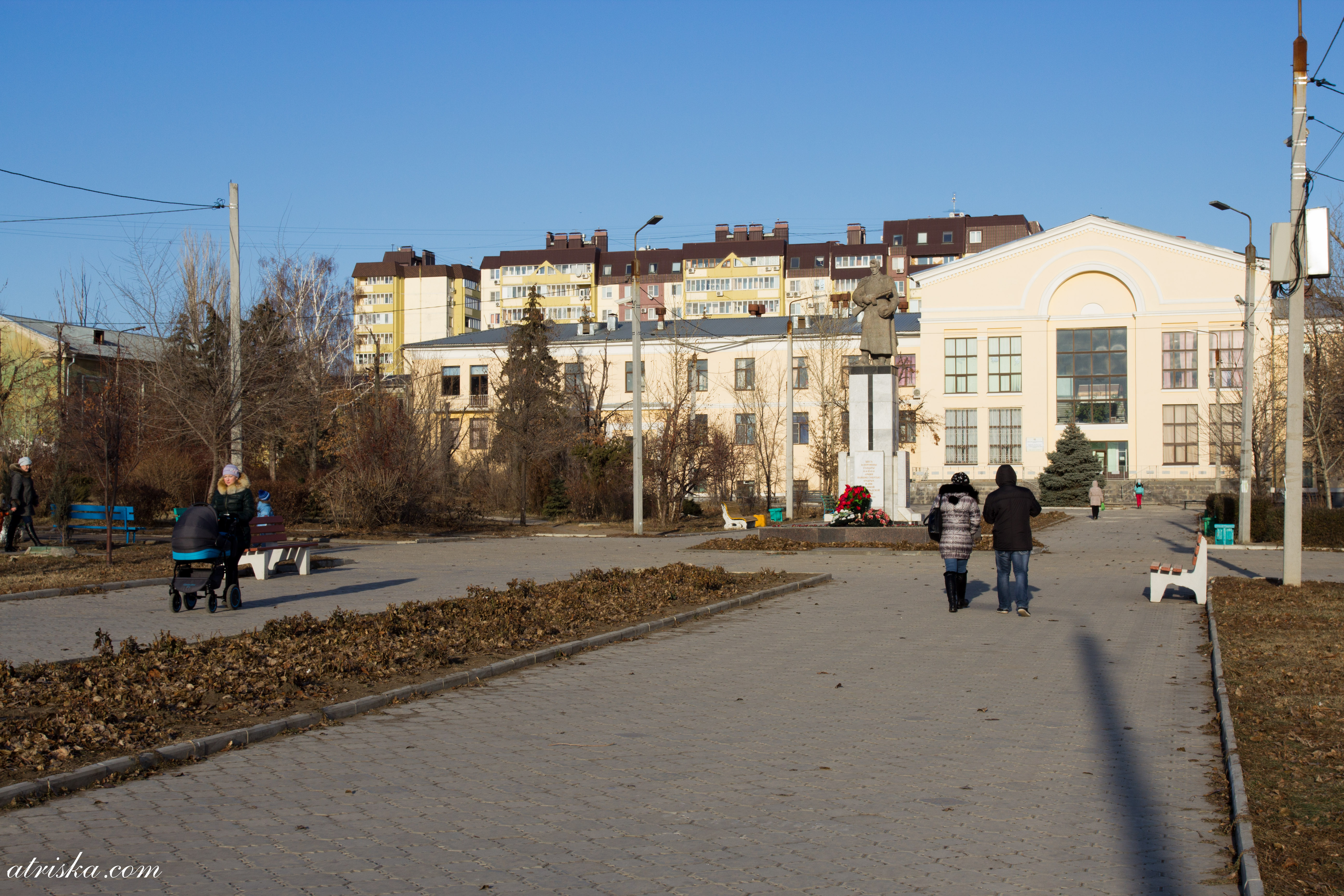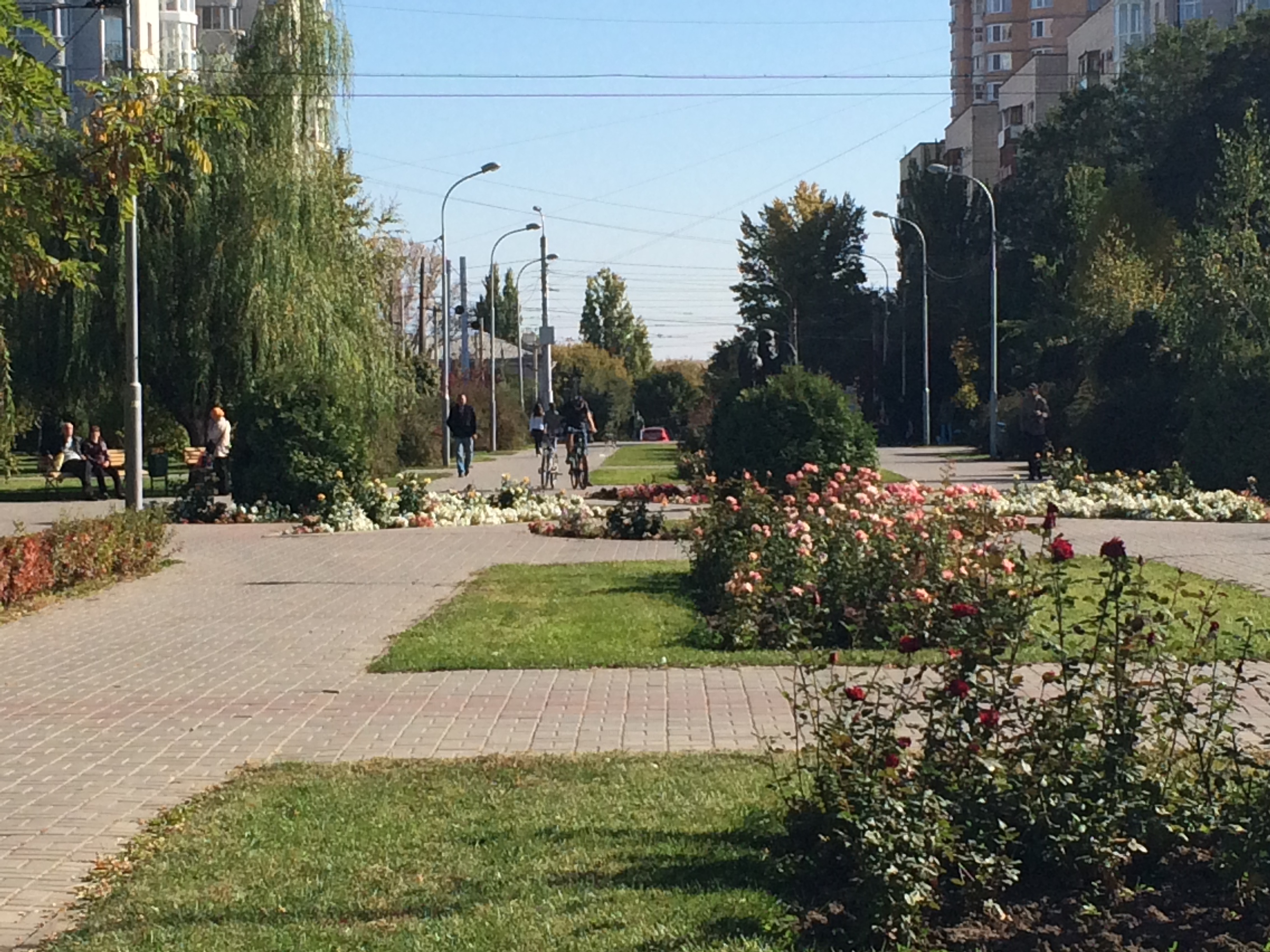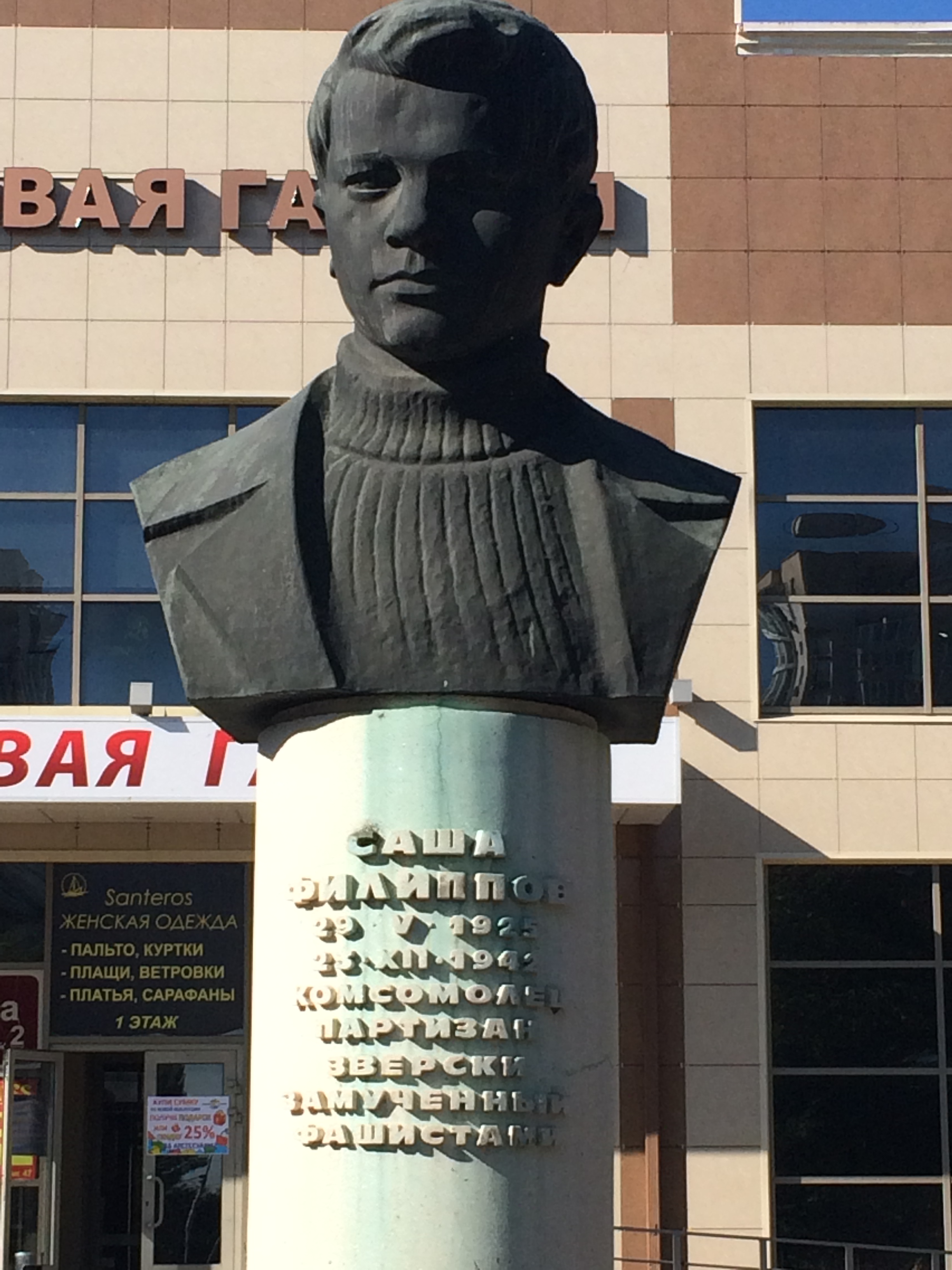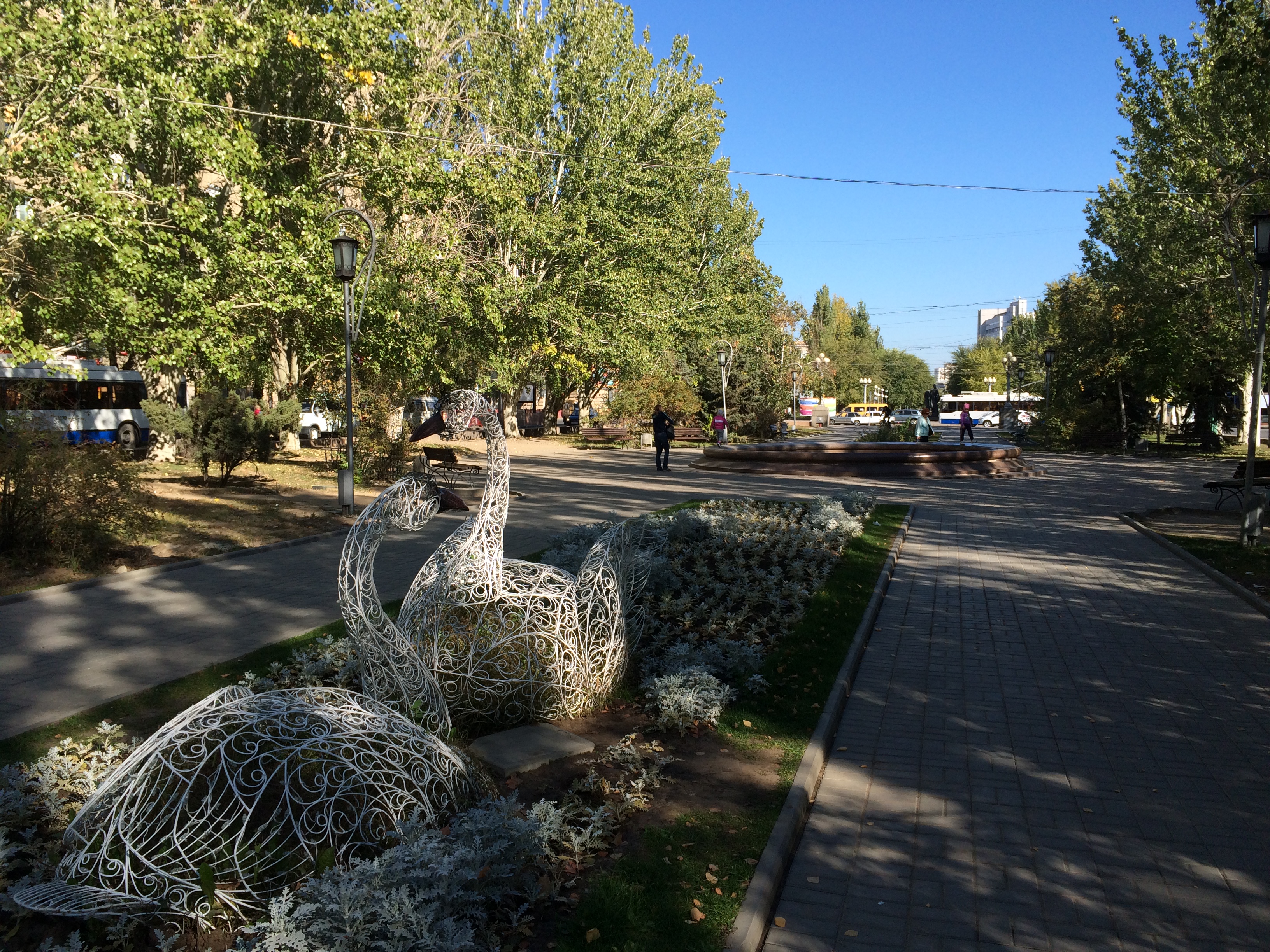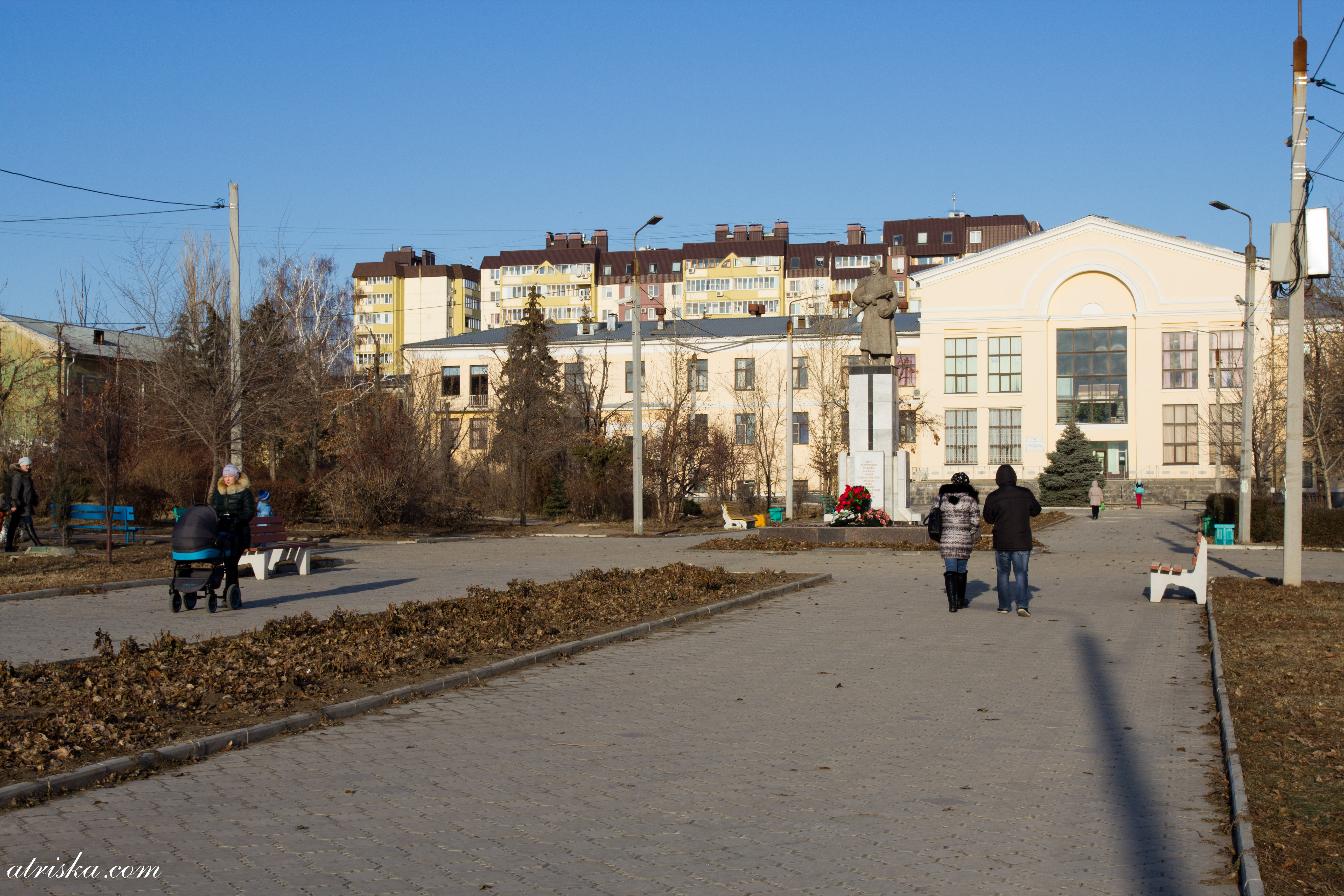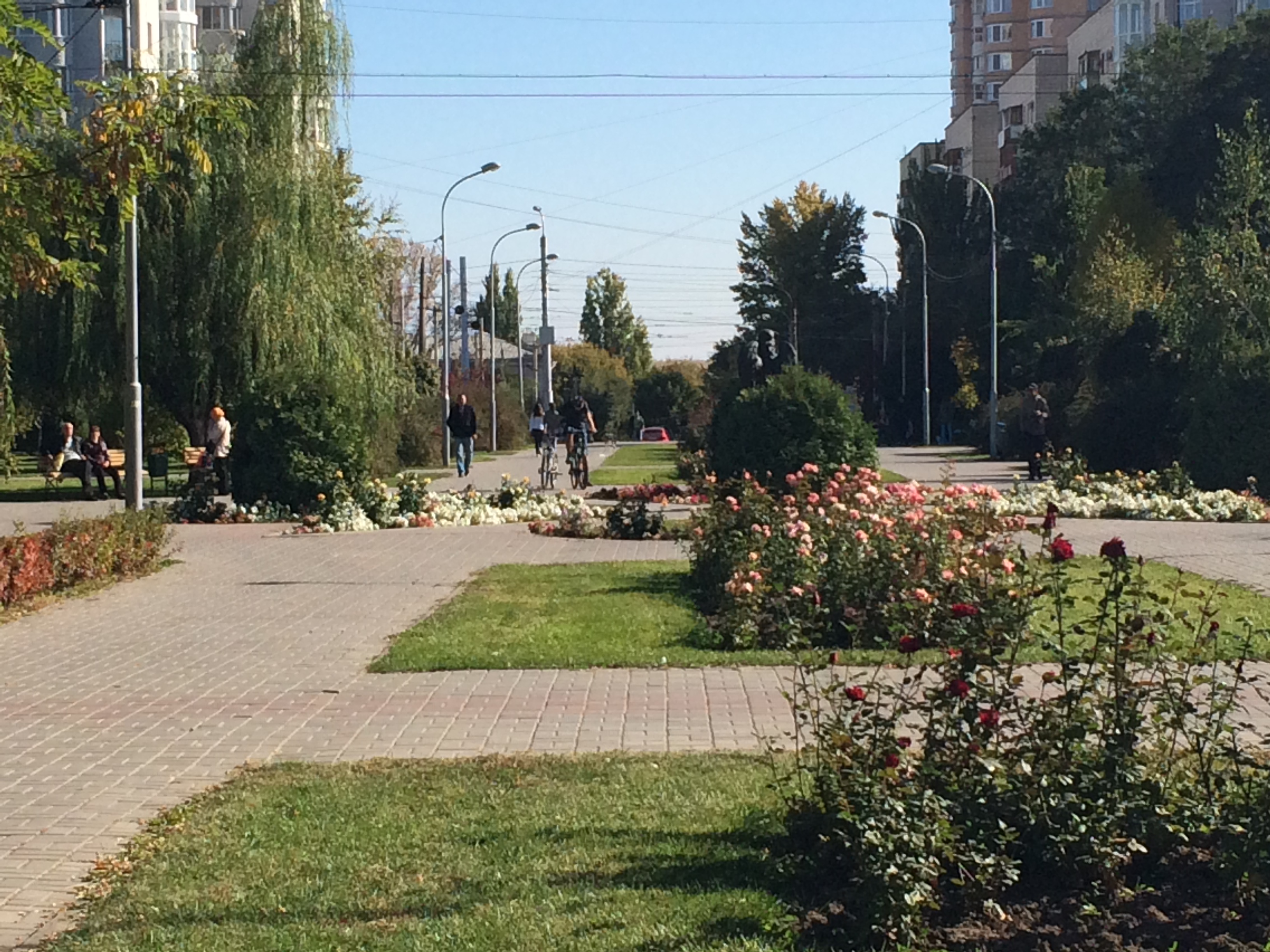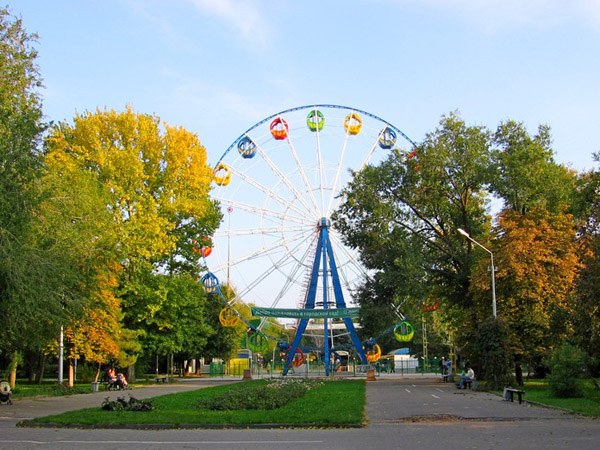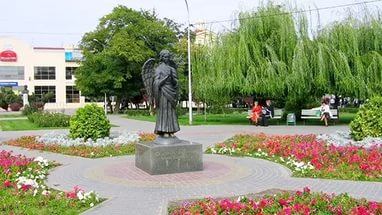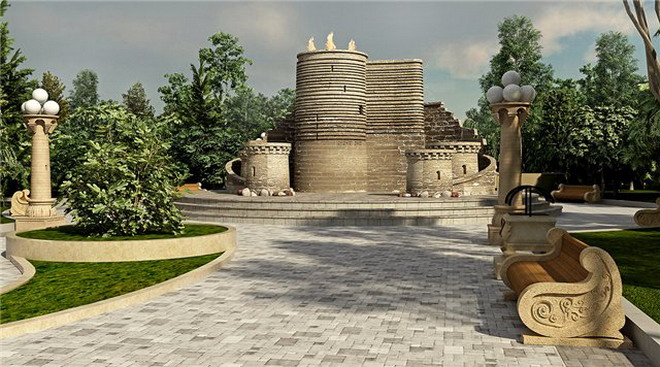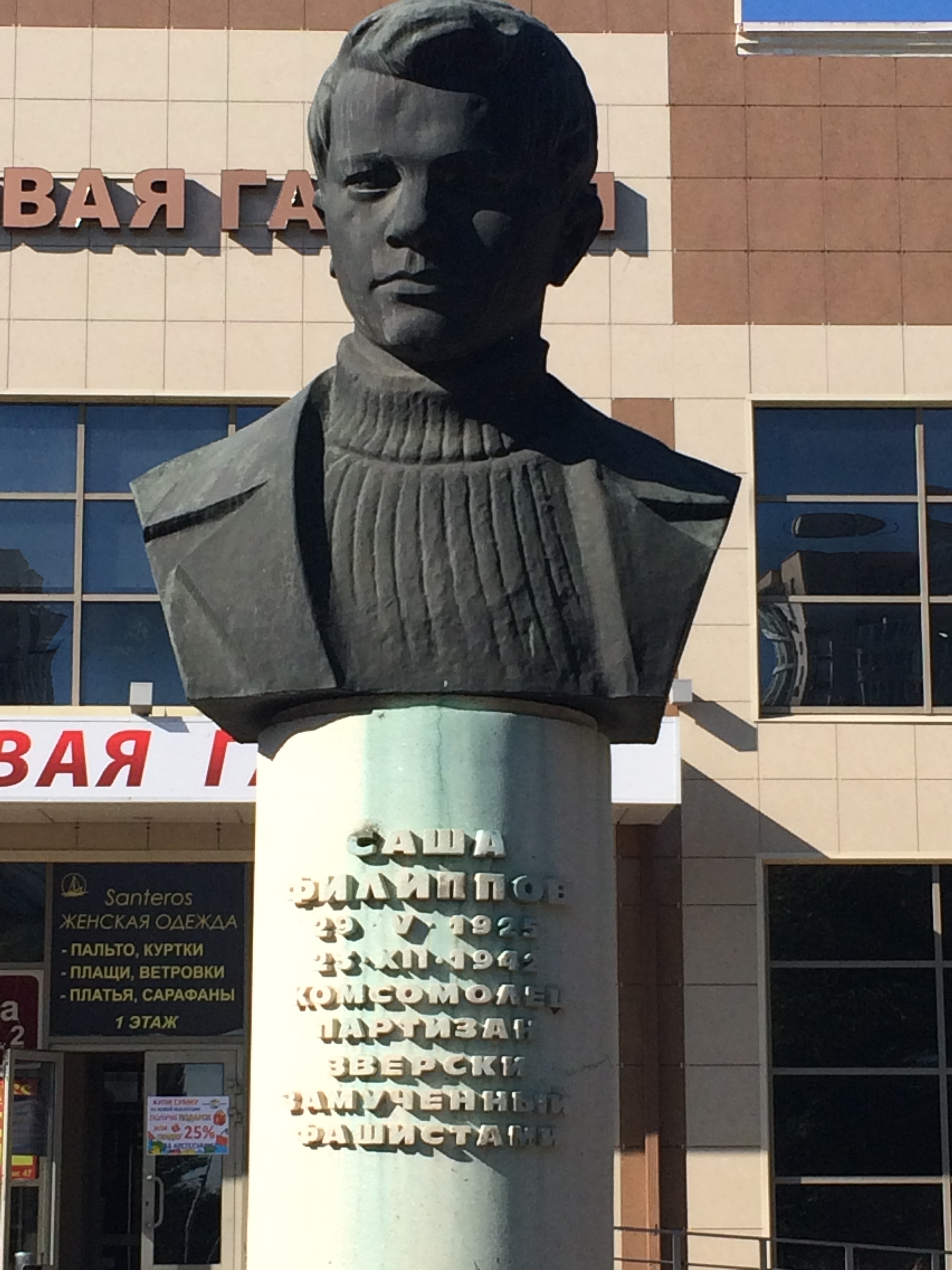 Despite the climate of Volgograd, there are lots of parks and public gardens. Along with the embankment, City Park near Square of the Fallen Fighters and green alleys along Ulitsa Lenina, there are cozy places where you can relax in the shade of trees.
The Gagarin Park (Park Gagarina), founded in 1930, is located in Krasnooktyabrsky district. It is the oldest park of the city and one of 300 parks of Russia with the unique vegetation. The Palace of Culture of the Barrikady factory was opened in this park and it became the most favorite place for citizens. Later, the park was named in honor of Yuri Gagarin, Russian Soviet pilot and cosmonaut, after his legendary flight. The park was recently reconstructed. It is a quiet place where you can relax, listen to birds' singing, visit the attractions with children. Annually there is Osenniye ogni fire-show ("Autumn fires") with talented teams from different parts of Russia. Also people arrange different celebrations here such as Pancake week (Maslenitsa), where everyone can enjoy the atmosphere of the traditional Russian fest, taste pancakes (bliny) and small sweet bread (sushki and baranki) with hot tea. In winter park is attractive for young people because there is a free skating rink. The highest fountain was opened in the city. The citizens of Volgograd adore this place and they are proud of its history.
The Baku Park (Park Baku) is a vivid island of the Volga River that located not far from Mamayev Hill (Mamayev Kurgan) and the central stadium. The park was built in the honour of Russian-Azerbaijan friendship on the 5th of June, 2013. Before there was the Nobel city (Nobelebsky gorodok), it is one of the sights of the Lower Volga. Such cities were built according to the approved plan and ground according to the following principals: autonomy, separation of industrial estate and residential area; planting of trees and gardens, usage of new technologies of oil recycling. In 1884, electric lighting was created, a year later – telephone communication. In those days only Saint Petersburg had technological infrastructure. The park territory covers 5 hectares. There are trees, bushes, and children's playground, banks, scene, fountains and cozy arbors. Here you can see memory steles devoted to the Heroes of the Stalingrad Battle. There is a small copy of Maidenly tower (it is one of the sights of Baku). There is also the Baku Restaurant for its guests. The park is located near the shopping center "Europa City Mall" with cinema, shops and cafes.