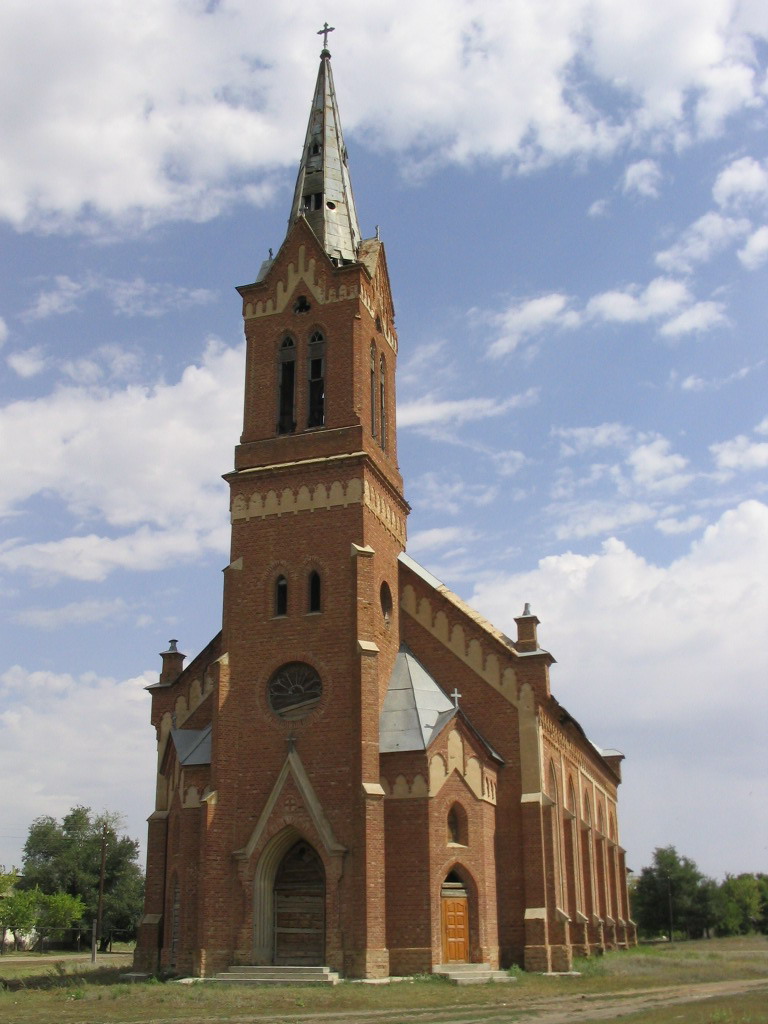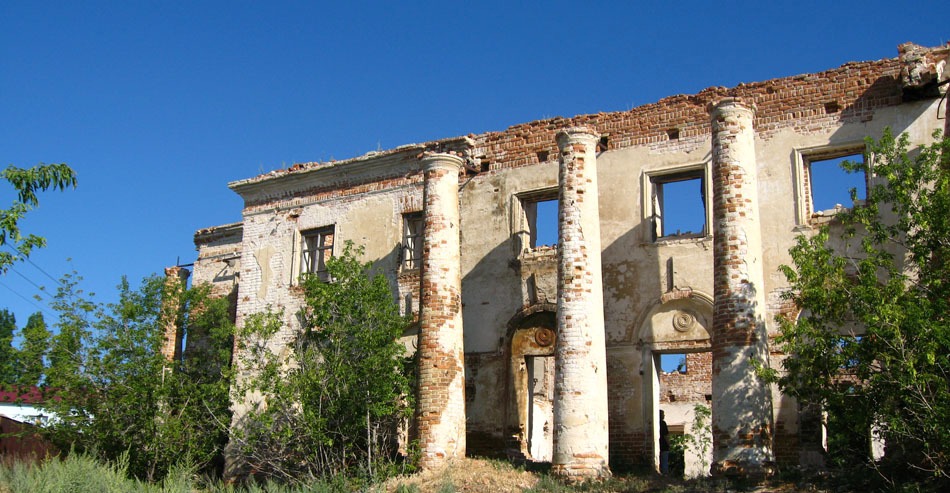 The history of the Volgograd region is closely connected with the cultural and religious traditions of the Volga Germans. You'll get an opportunity to get closer to the Lutheran and Catholic churches that adorned the German colonies.
The Lutheran Church in Verkhniy Yeruslan Village (the Gnadentau colony)
The Lutheran Church, built in 1898 in Verkhniy Yeruslan village (the Gnadentau colony), is an excellent example of the Volga German temple architecture. The church was built of stone and could hold up to one thousand people. The church ensemble also included the church wall, the wooden belfry, the parsonage and the school. This magnificent building consists of three parts: the rectangular temple, the altar, equal in width to the extended five-sided apse and the two-story tower.
The Lutheran Church in Nizhnyaya Dobrinka Village
You can enjoy the majesty of the Lutheran architecture in the former German Dobrinka colony, which is now Nizhnyaya Dobrinka village in Kamyshinskiy district of the Volgograd region.
The church was built in 1845. Originally it was a monumental brick building located on the Volga banks. The church was built in the traditions of Russian classicism, due to the constuction legislation of that time. That is why the church decor facade is extremely strict and laconic.
Unfortunately, the roof, porches and majestic columns of the church were destroyed by fire in 1918.
The Lutheran Church in Grechikhino Village (the Walter colony)
The Lutheran church in Grechikhino village, built in 1903, is one of the newest Lutheran churches preserved on the territory of the Volgograd region to the present day. At the moment, the villagers use the building for commercial purposes, but it will impress you with its unique architecture!
The Lutheran Church of Sarepta
The oldest building in Volgograd, which recently has celebrated its 240 -year anniversary, will give you unforgettable impressions. The church, built in 1772, was a cultural and religious center of Sarepta. At present the building performs its religious function and also hosts organ concerts.