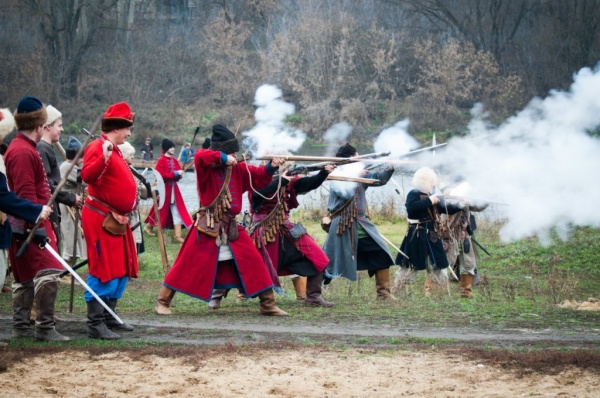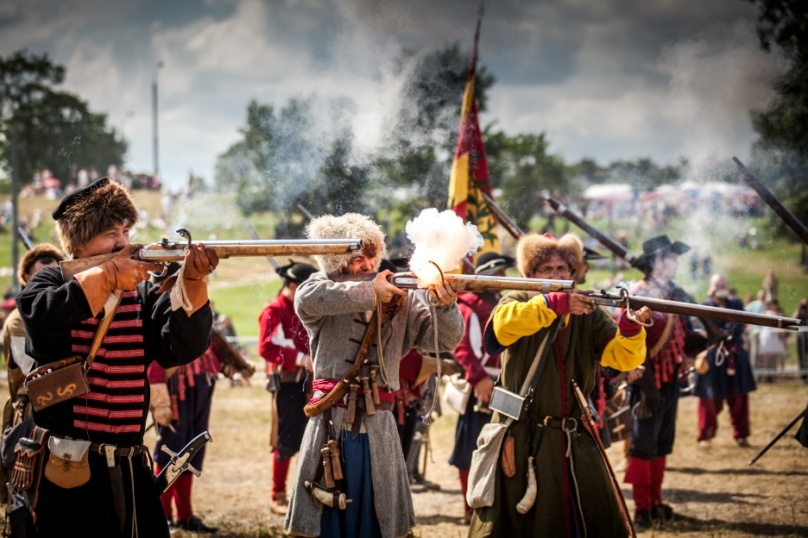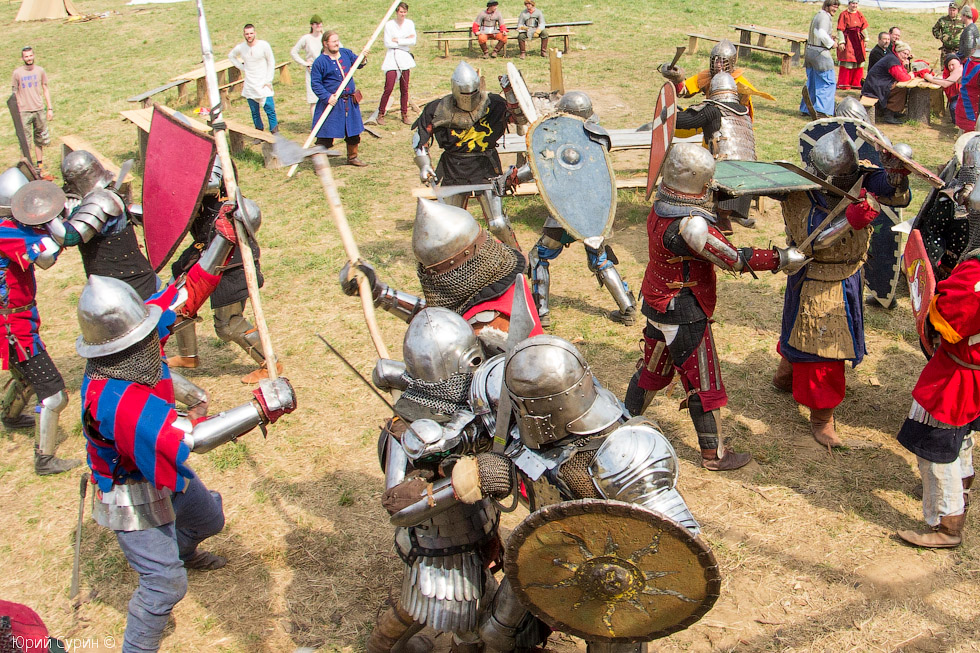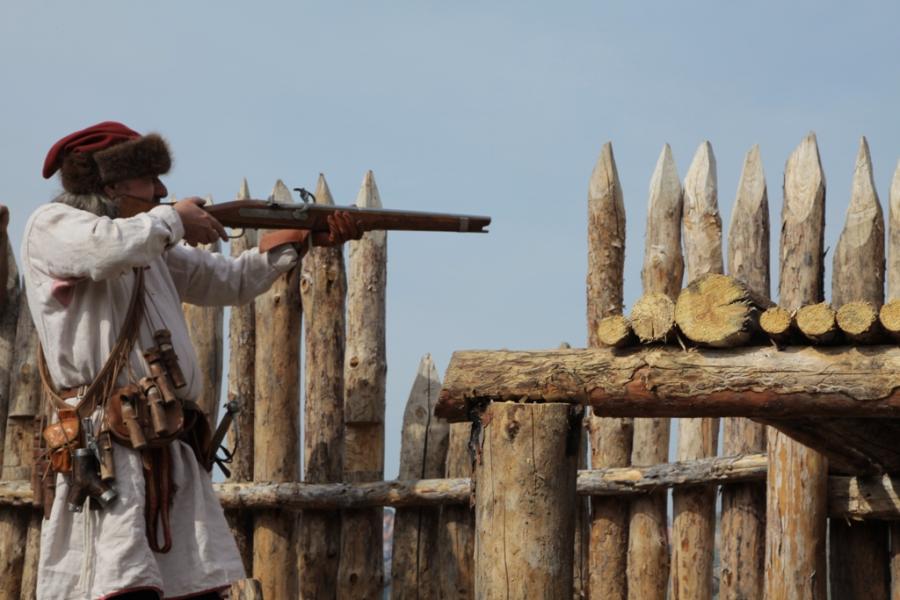 In recent years, the "Kazachya Zastava (Cossack gates)" International Festival of Military Historical Reconstruction is held on the bank of the Medveditsa river in Danilovskiy district of the Volgograd region. During the festival, the village of Kamenny Buyerak is get back to the 17th century. Guests of the festival have an opportunity to plunge deeper in the atmosphere of controversial and cruel period of Russia's history, to meet Ivan the Terrible, False Dmitry II, Cossacks and European mercenaries.
Every year the festival program is updated that's why its permanent participants and audience are always excited about visiting it. At the festival, guests can see reconstructed costumes and armour, get acquainted with Cossacks' rules of the battle, and witness large-scale combat performance. Today, interactive platforms are installed. There you can have a look at the ancient crafts: travelling forge, Russian stove, leather craft. You are also invited to participate in diverse historical workshops and old games: lapta, handball, Cossacks' wrestling. Traditional Cossack songs and horseracing are also included in the program.
The "Kazachya zastava" Festival was granted the Medieval category at the regional contest arranged by the Russian Military-Historical Society as the best military historical festival.