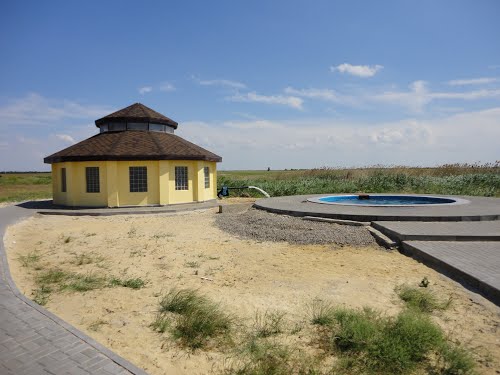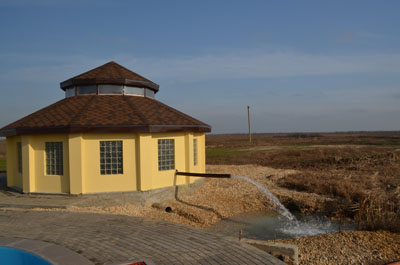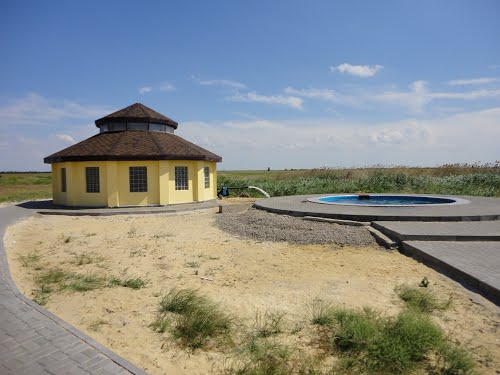 The hydrosulfuric spring was accidentally discovered in Ilovlinskiy district of the Volgograd region between the settlements of Kachalino and Krasnodonskiy during the exploration more than half a century ago. A 2-meter high water jet with bitter taste welled out of surface. The spring became popular among the locals because of its healing properties.
It has been proved, that bathing in hydrosulfuric springs improves blood circulation, stabilizes blood pressure and boosts immunity. These procedures are especially recommended for people suffering from nervous disorder, skin diseases, locomotor system and gynecological disorders. But the spring also brings positive results to anybody as it relieves fatigue and muscle tension, and improves metabolism.
Recently, the spring site has been improved and made comfortable for visitors. Hydrosulfuric spring №6 is opened to visitors and they can comfortably swim in a new pool.
And this is just the beginning of improvements! Guest houses, summer houses, a café and parking lot will be built here soon, trees and flowers will be planted.
The spring compares favorably with hydrosulfuric springs of Crimea, Sochi and Caucasus. But unlike them here you can improve your health absolutely free.