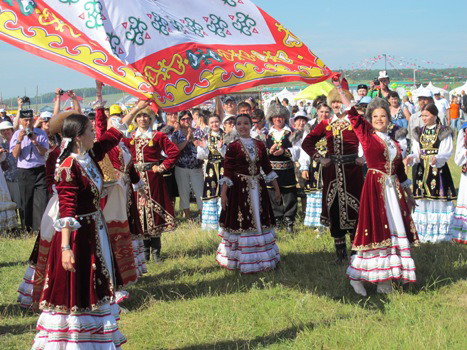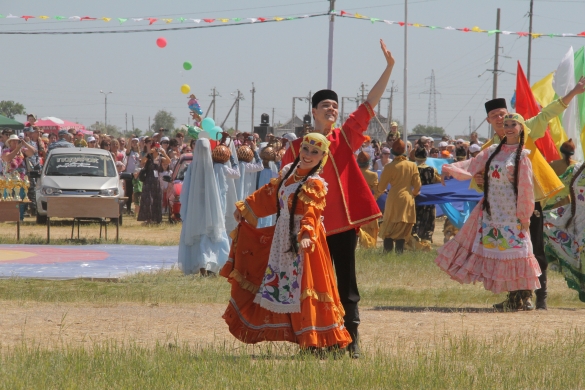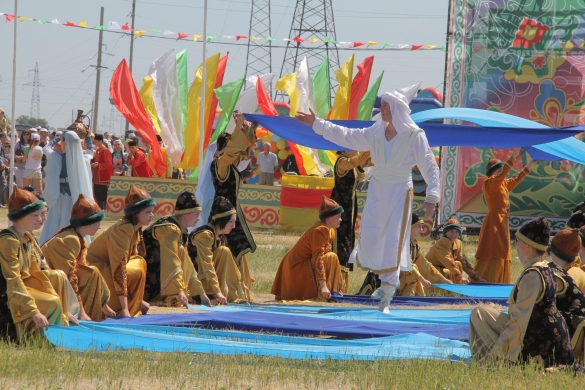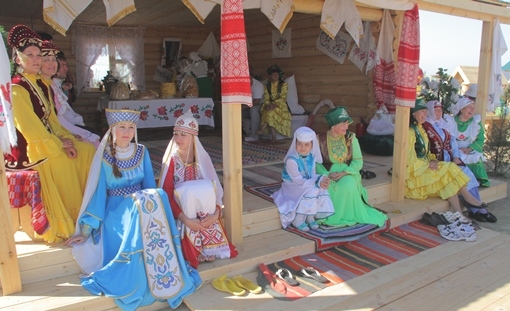 If you wish to plunge into the Tartar ethno-folklore word, full of songs, colours and religious motives, you ought to attend the Sabantuy Festival, held in Malyye Chapurniki of Svetloyarskiy district, the Volgograd region. Sabantuy is on the UNESCO Masterpieces of the Oral and Intangible Heritage of Humanity List. It is no surprise that Sabantuy is held in Malyye Chapurniki, as the majority of its population (98%) are Tatars. During the festival every street of the town is full of the Tartar ethnic flavor.
A very interesting programme is prepared for the Sabantuy guests. National Tartar and Bashkir tents and Kazak, Ukrainian and Kalmyk styled settlements are built for this holiday. The guests are told about national ceremonies, national arts and are offered delicious traditional dishes. Anyone who wants to experience the spirit of competitiveness is welcome to attend the interregional tournament on folk-style wrestling, called Koresh. This is a traditional national martial art, practiced with homespun towels, tied by the ends around the wrestlers' wrists and around the opponent's waist in the middle. Those who fancy horse racing are invited to watch it on the arranged racetrack, where horse sports competitions and shows are held.
Besides, the Sabantuy guests are offered to have a try in sack racing or clay pots wrecking. The guests can also take part in beam fights, in handicrafts workshops or buy souvenirs. Puppet theatre shows, concerts, games and exciting attractions are offered specially for the young Sabantuy audience.