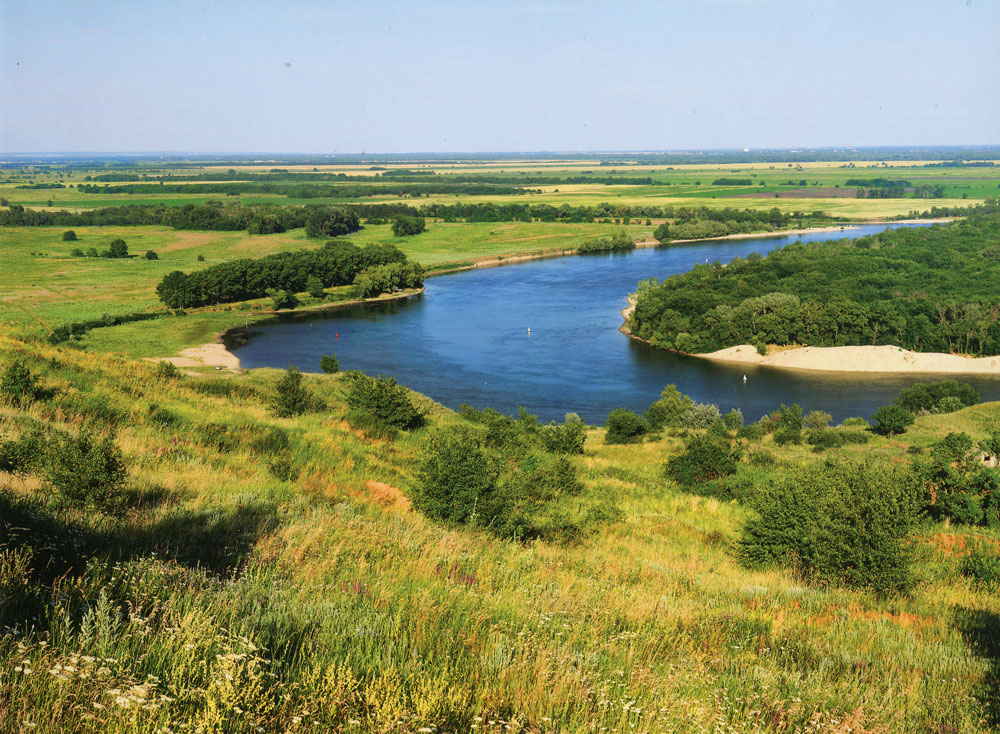 The Donskoy Nature Park is located at the joint of steppe zone and semi-dessert. The park features unique picturesque landscape where chalk mountains adjoin steppes, meadows, and forests.
The park covers an area of about 62,000 hectares. One of the park's principal attractions is the Don river, which extends for 71kilometers in the park. The park boasts a great number of other natural water reservoirs, among them are lakes, ponds, the Ilovlya river, the Khoper river (the cleanest river according to UNESCO) and springs with the purest water. The park offers a great opportunity for fishermen to catch cat-fish or carp. A number of recreational areas are arranged in the park where you can fish and cook fish-soup and barbecue.
You'll find a great number of picturesque places, lawns, islets and creeks for swimming and rest. The park has a status of the ornithological reserve and is a part of the Important Bird Area. There are four protected areas within the park.
The Donskoy Park is the place where the remains of ancient vertebrates – fish and reptiles – are still found. Besides, the park is the home to many endangered species, recorded in the Red Book, including desman, bustard, erne, steppe eagle, little bustard, red-breasted goose, eagle owl, etc.
The park is interesting for the Cossack culture, life in Cossack villages (khutors and stanitsas) as well as by handicrafts. The Cossack Ethnographic Museum is a fascinating place to visit.