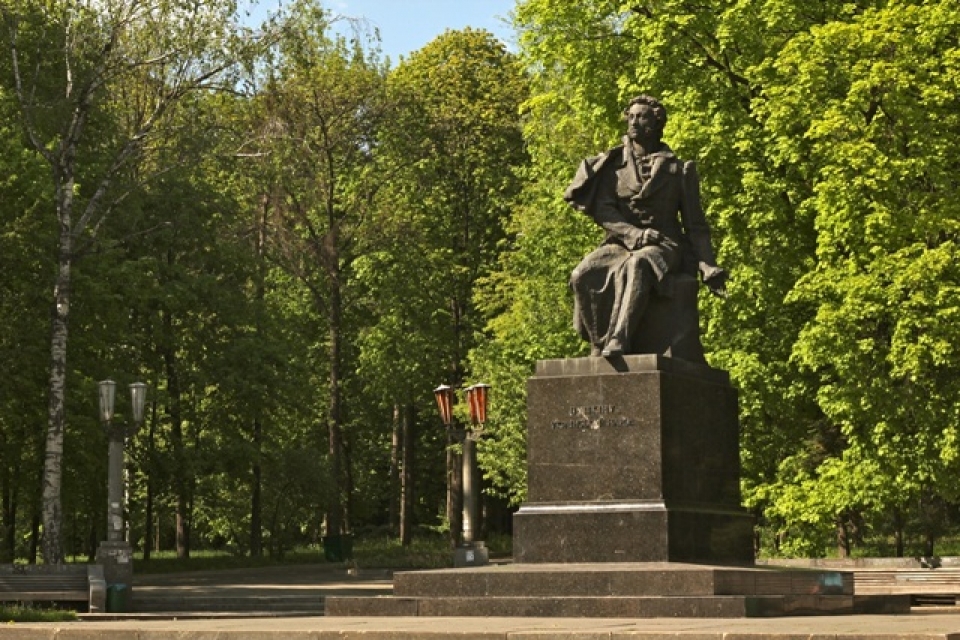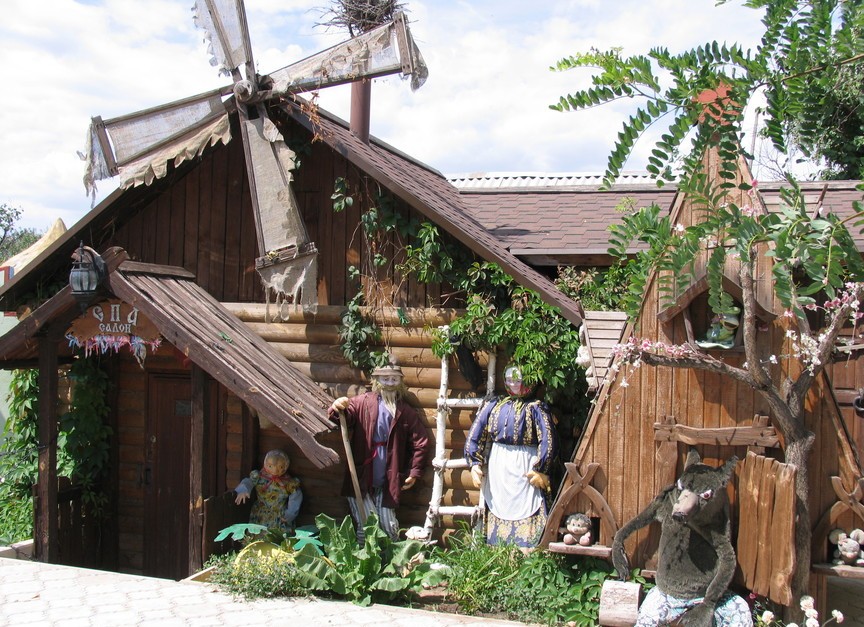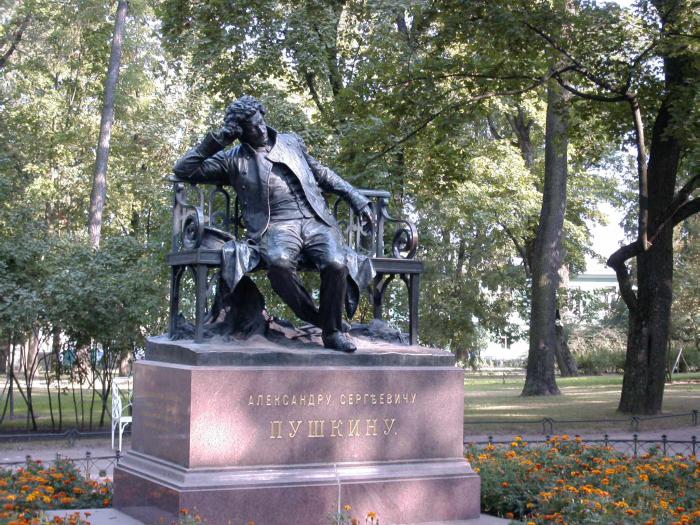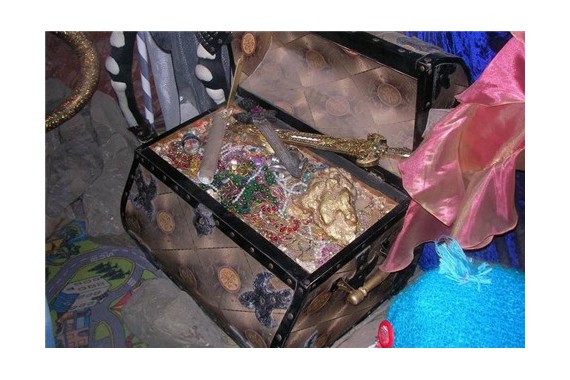 The Pushkin Park-Museum of Russian Fairytale, located in the village of Kirovets, not far from Volzhskiy city, is one of numerous tourist attractions of the Volgograd region. The museum was opened several years ago, but during the short period of time it has become the favorite place for active family leisure. Here, visitors can make a fascinating journey in wonderful and magic world of the Russian fairytale. The amazing atmosphere of miracle will catch the interest not only of children but adults as well.
In the museum visitors are met by grandfather Chur who accompanies the characters of Russian fairytales. In the meadow, Leyl plays the penny-trumpet and Balda plays with boglin. You can also see a big turnip, sylvan and a goat with baby goats. Then funny Baba Jaga will tell you about Zmey Gorynych and Chudo-Yudo-Fish-Whale. Visitors will get acquainted with Tzar Koschei, Mermaid, Frog Princess and Nightingale the Robber. Here, the favorite childhood characters of Russian fairytales are gathered!
The silvan conducts a poetic excursion around the world of fantasy. In Baba Jaga's supermarket everyone can see the magic mirror, answering all questions with the help of Internet; the magic carpet frazzled by old man Khottabych; the magic tablecloth, the cap of invisibility, Russian gusli and many other fantastic attributes. After acquaintance with Russian fairytale characters the guests of the museum can visit Emelya who offers incredibly delicious dinner cooked in Russian cauldrons.
Visitors of the museum come into the world of miracle and childhood, where the routine life is forgotten and fairytale characters appear. The park-museum of Russian fairytale is a wonderful place, which combines theater, museum, national features and delicious cuisine!