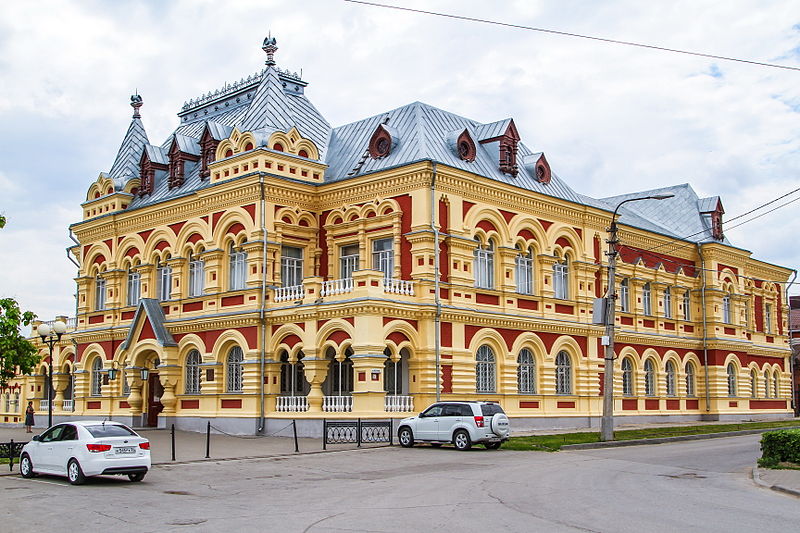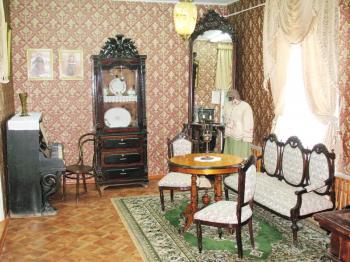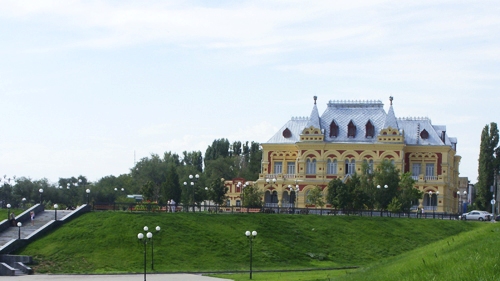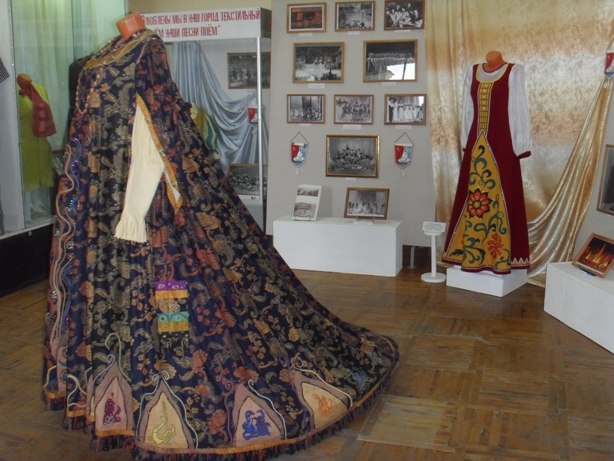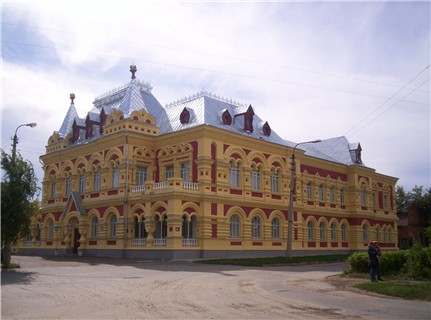 The Kamyshin museum of history and local lore is one of the most interesting museums in the Volgograd region. It was opened in 1961. The building of the museum represents a unique architectural monument. In 1901 this "architectural pearl of the Volga region" was built in the style of Russian Baroque and was intended for the city council.
The Kamyshin museum is a real historical object. 14 halls of the museum tell guests about the region's archeology, climate, flora and fauna and ethnic features of Kamyshin. The museum impresses with its unique expositions. Ancient petrified remains of plants, the age of which is more than tens of millions of years, are excibited only in the Kamyshin museum and don't have analogues in Russia and even in the world. It should be mentioned that here you can see the living rooms of a merchant's house, you can also touch amazing carved wooden furniture, made by the local cabinet-makers, have a look at pleats and laces on the clothes of Kamyshin women, read the letters written in a wonderful style of the 19th century.
Guests of the Kamyshin museum of history and local lore can also visit the art gallery which represents wide diversity of stories about native region and its people. There are paintings, sculptures, gravures, pictures and many man-made items which illustrate the history of the region.
Annually on the 13th of August, on the Museum's birthday, the Open Doors Day is held.