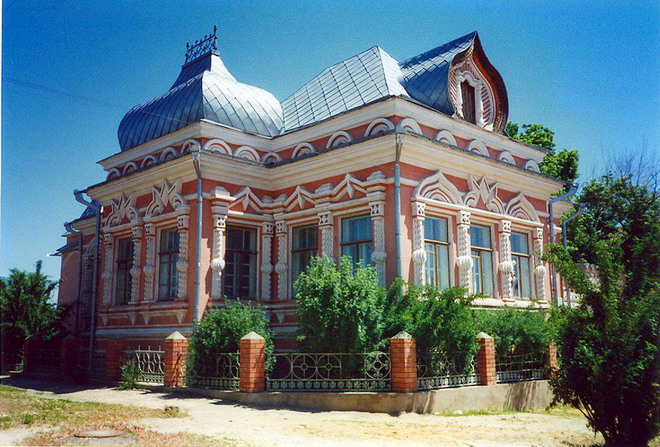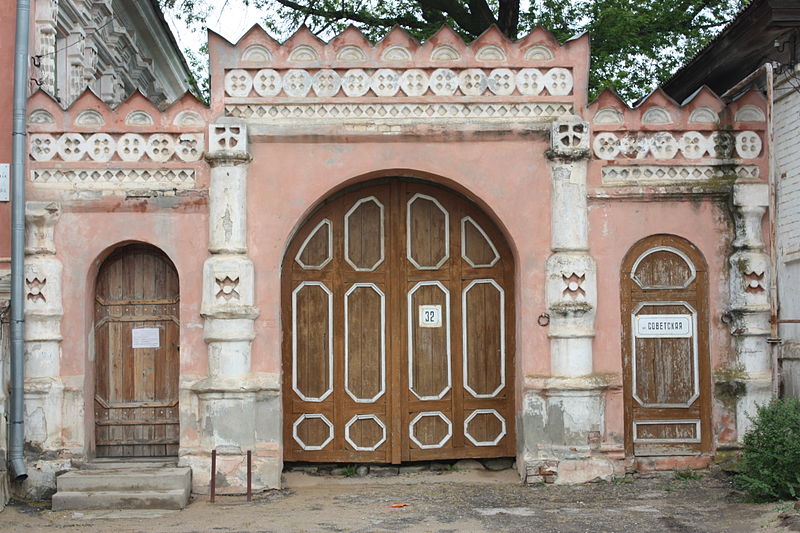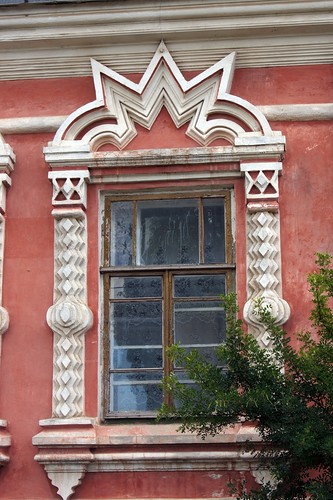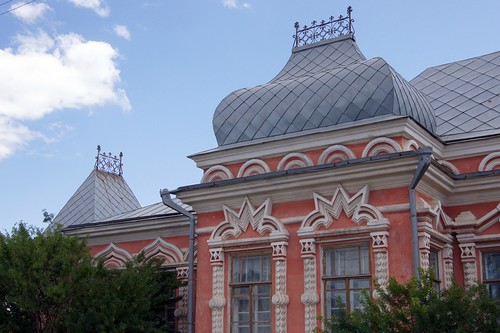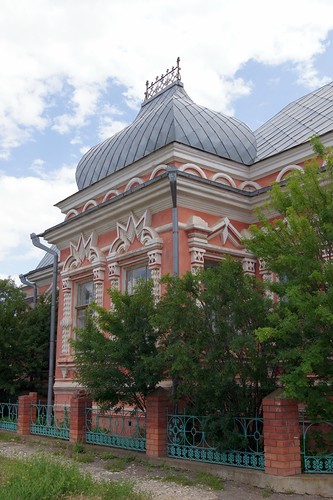 Merchant Zhemarin's house is a unique building located in a small town of Dubovka, 40 kilometres north-east of Volgograd.
Pavel Zhemarin was famous merchant in the Volga region. He wanted to build the most beautiful house in the town. He invited skilful craftsmen from abroad who constructed a wonderful tower of a provincial modern style in 1887.
The mansion has preserved its original splendour: plaster cornices, plafonds with covings and rosettes, oak doors with gracious decor. The wonderful roof is made in the form of several domes crowned with spires.
In the lifetime of Pavel Zhemarin, the roof made of squares, was painted in the check-mate manner in different colours. You may also find it interesting to see the fireplace and the stoves faced with the white Dutch tiles. There's a basement under the house with a high arched ceiling, niches and mysterious alcoves.
Around the merchant's mansion there is a palisade: its bottom is made of bricks and the top is towered with a beautiful metal fence.
Zhemarin's mansion was the first house in the town with electricity. Nowadays, the merchant's house is used as a library.