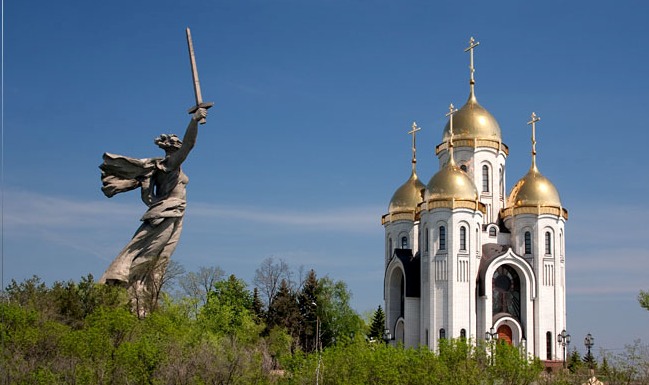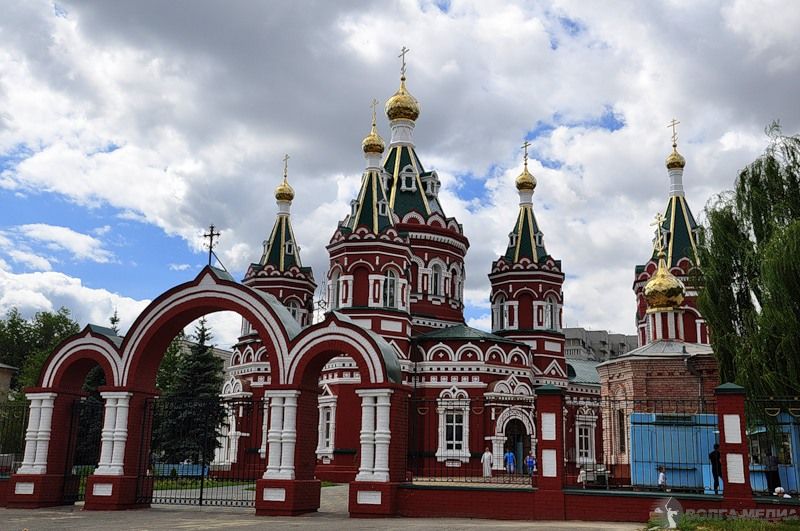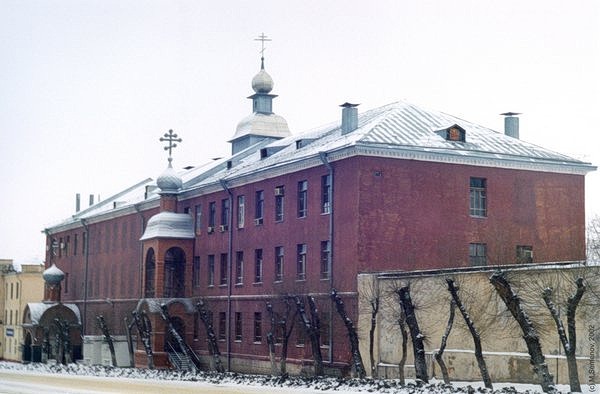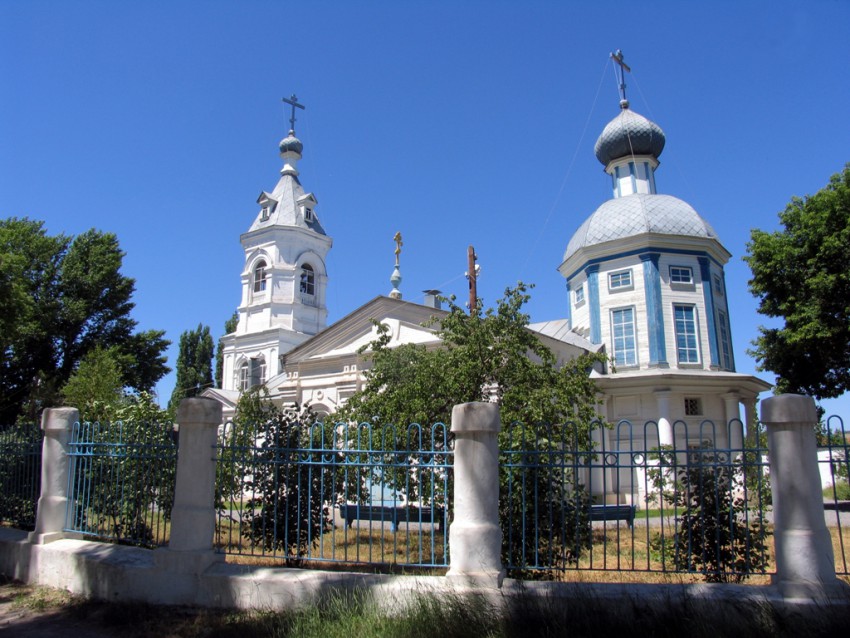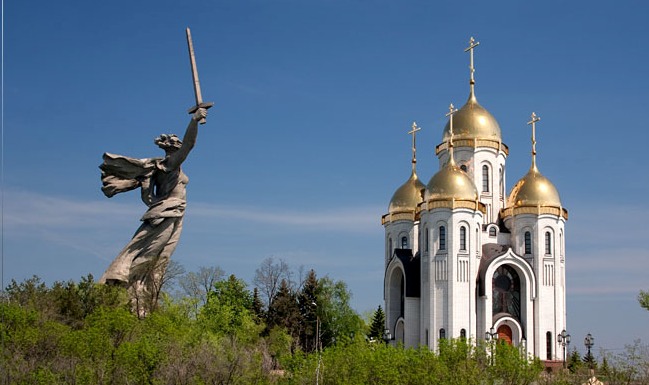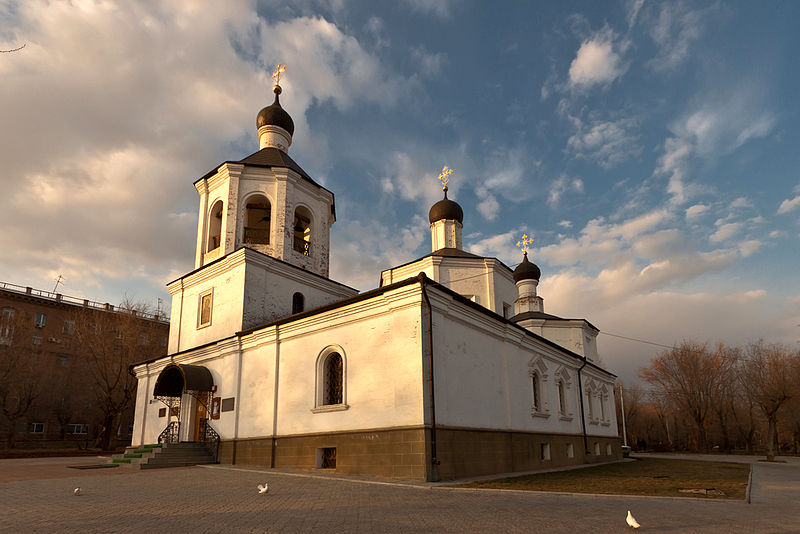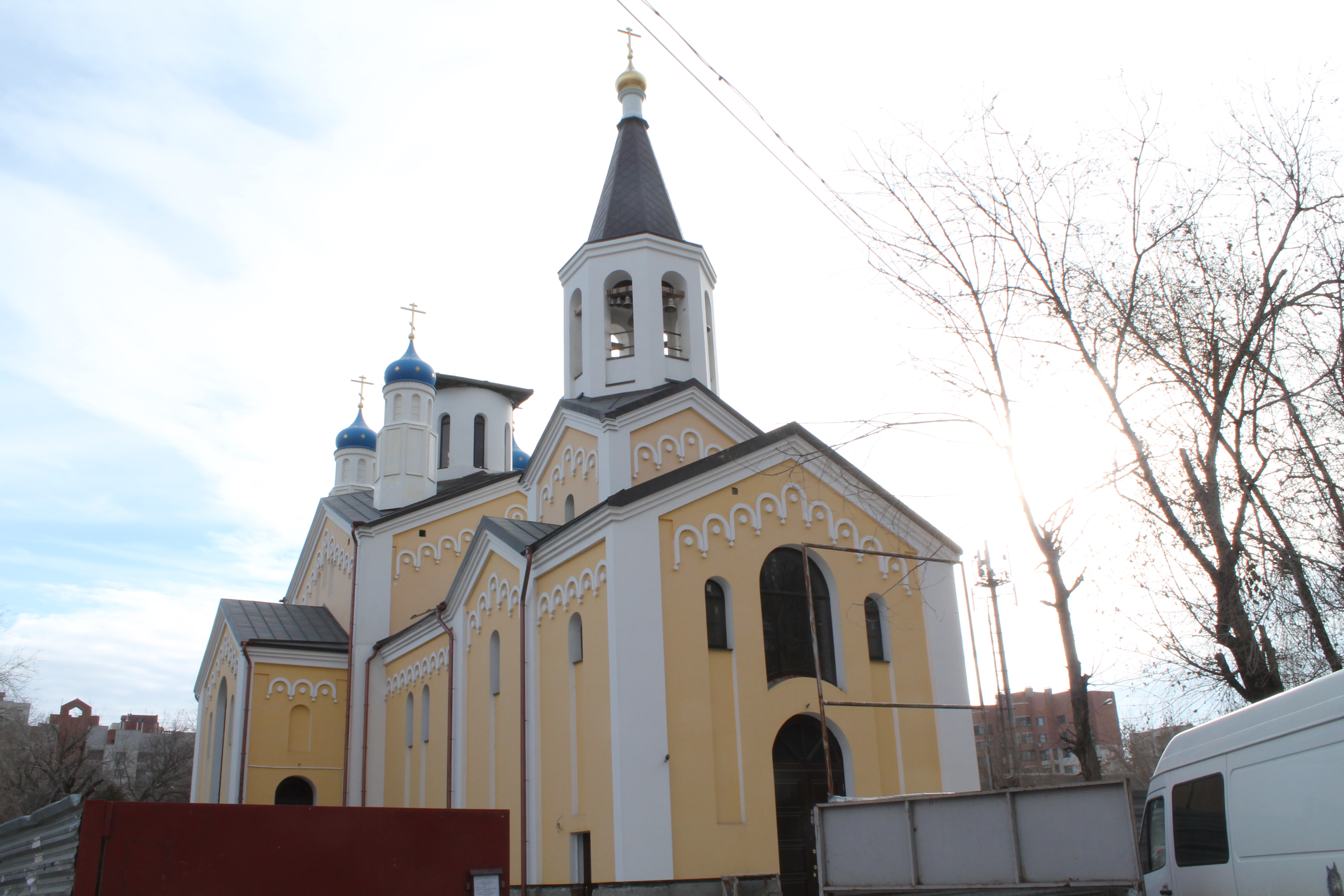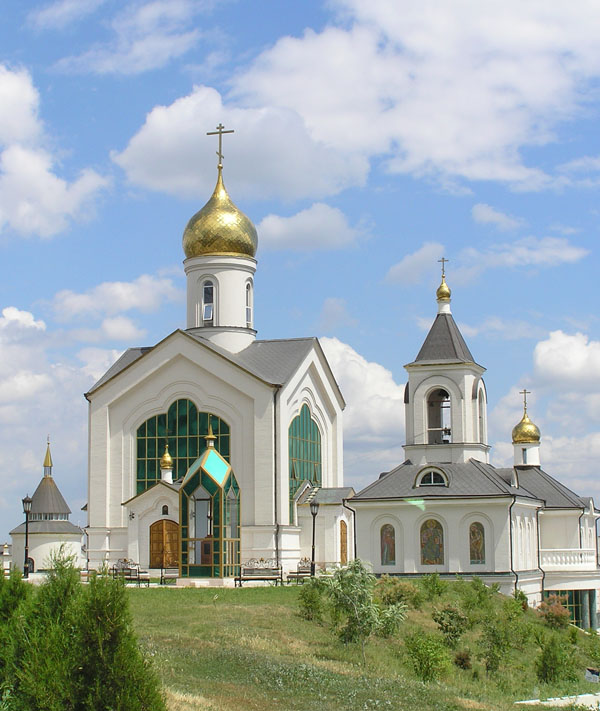 The Kazan Cathedral (Kazansky sobor) is the most beautiful cathedral in Volgograd. The Cathedral was built in 1897-1898 in honor of the Kazan icon of the Mother of God. The rick-red building is typical for the architecture of Tsaritsyn of the 19th century.
Ulitsa Lipetskaya, 10
The Church of all the Saints (Khram vsekh svyatykh) (on the Mamayev Kurgan) is a 33 m high cathedral with five domes.The highest point of the cross is 38 m above the ground. The golden domes can be seen from different parts of the city (10-15 km).
The Church of St. Sergius of Radonezh (Khram Svyatogo Sergiya Radonezhskogo) is decorated with Ural semiprecious stones, valuable kinds of trees, stucco work, mosaic icons made by Volgograd artists.
Ulitsa Tkacheva, 1
The Church of St. Nicholas the Wonderworker (Khram Svyatitelya Nikolaya Сhudotvortsa) was built in the 19th century. The style of architecture is neoclassicism with the elements of Old Russian architecture.
Krasnoarmeyskiy district, Ulitsa Sologubova, 11a (Sarepta stop)
The Church of St. Nikita (Svyato-Nikitskaya tserkov) was built in the 18th century. The architecture of the church reminds traditional architecture of the Old Russia and classicism; with the survived Dutch ovens and forged bars.
Ulitsa Abganerovskaya, 10a
The Church of St. John the Baptist (Khram Svyatogo Ioanna Predtechi)
Ulitsa Krasnoznamenskaya, 2
The Monastery of the Holy Spirit (Svyato-dukhov Iliodorov monastyr)
Ulitsa Chapaeva, 26