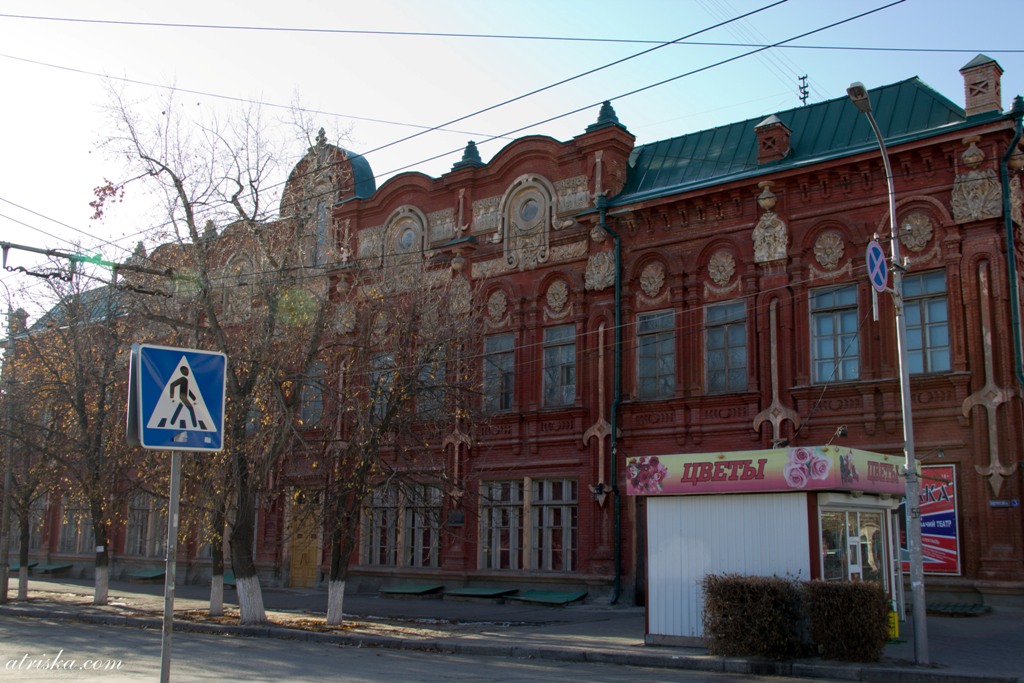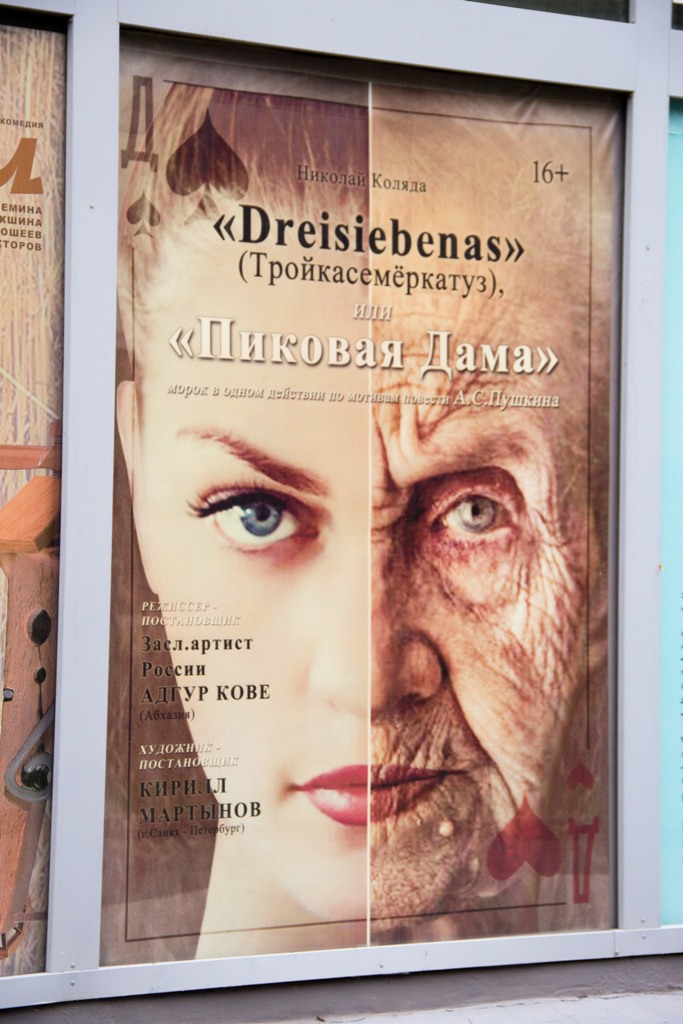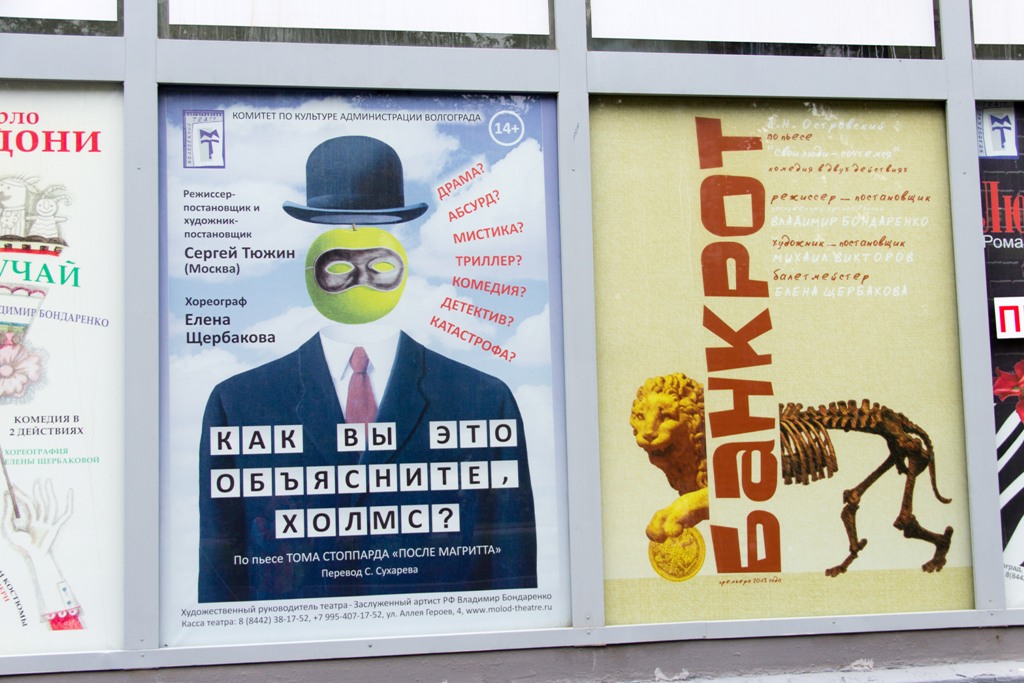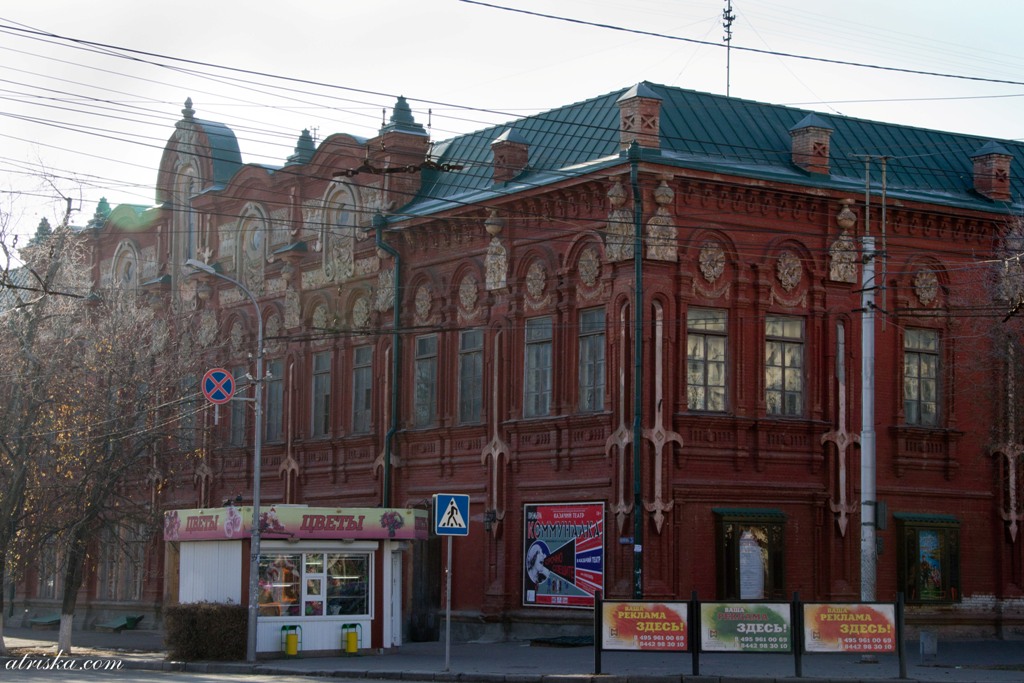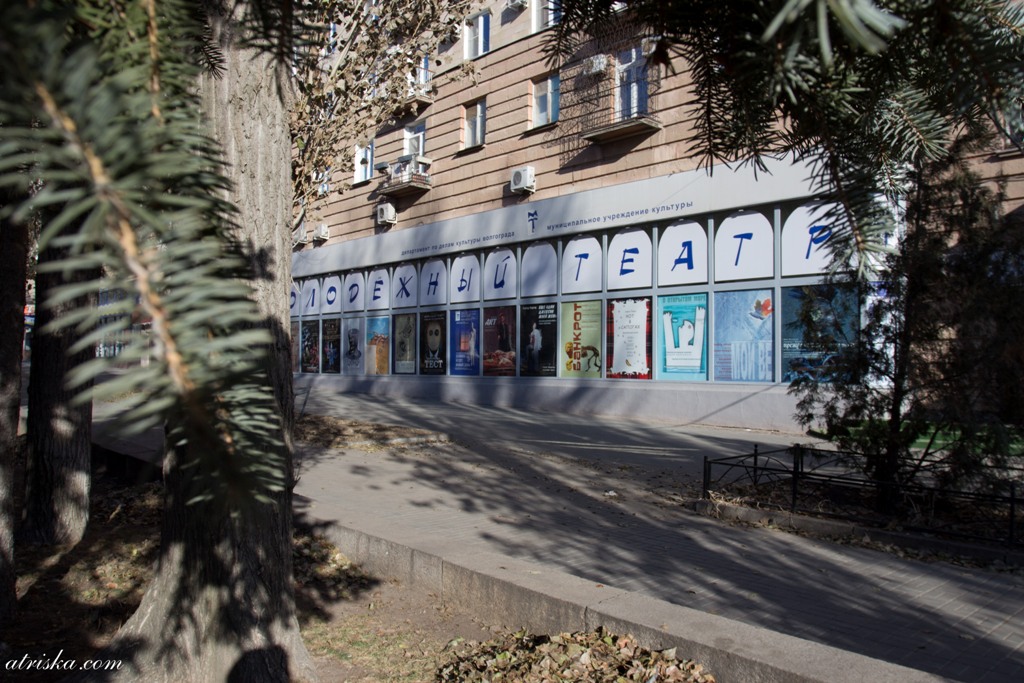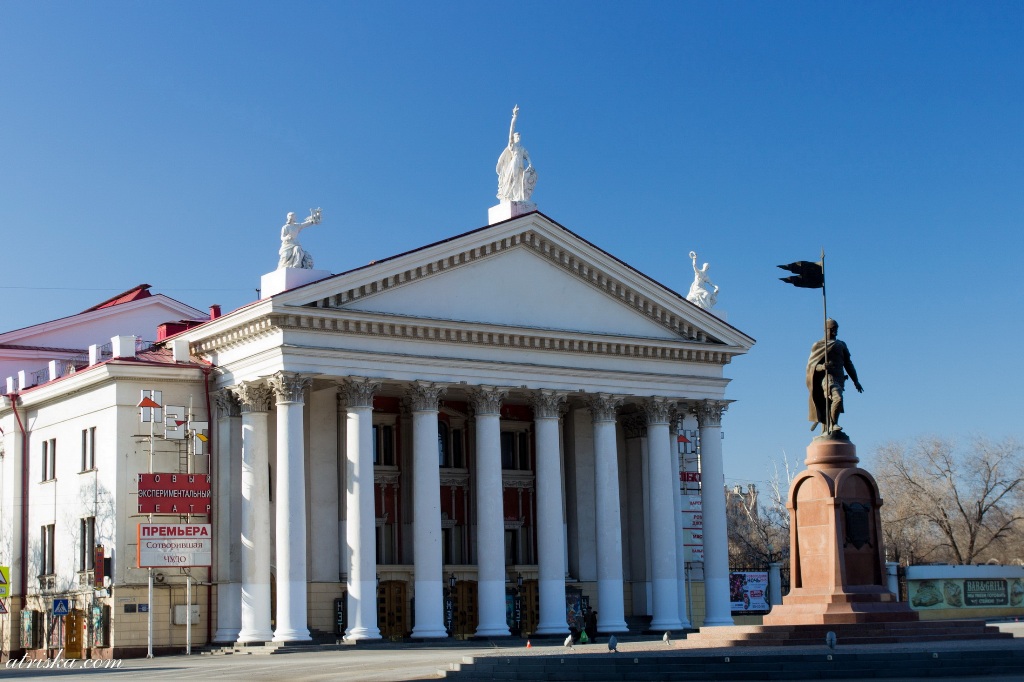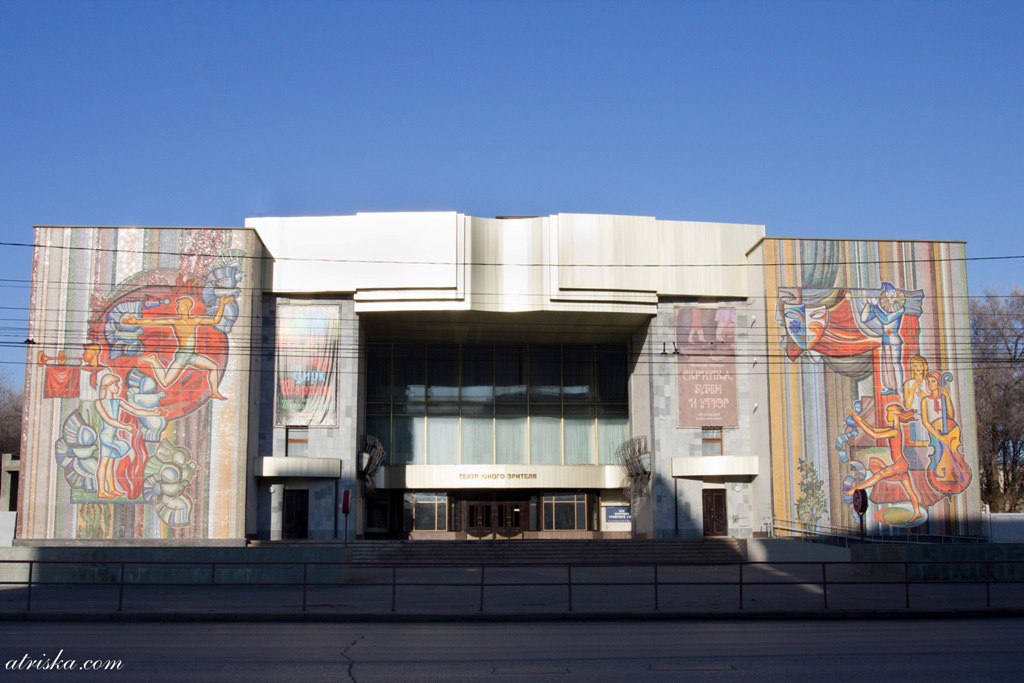 There are about 50 theatres and theatre troupes of various genres in Volgograd.
If you want to meet the life of a modern Russian theatre you should visit the New Experimental Theatre (Noviy Eksperimentalniy Teatr, short NET) in Volgograd. The New Experimental Theatre has a unique spirit. It is widely known and well respected by professionals and spectators. The theatre troupe went on tours in Italy, Germany, USA, participated in prestigious competitions winning awards and diplomas. An artistic director of the theatre is People's Artist of Russia Otar Dzhangisherashwili, who believes that Volgograd will be the theatre capital of the South of Russia. The best reward for the artists is the audience's sympathy and love. Visiting this theatre is one of the main cultural attractions of the city that became a good tradition. First nights in NET are a cultural event for each theatre season. Here you can see the plays by Gogol, Lermontov, Ostrovsky, Shakespeare, and Moliere – great names, great ideas, and great language! The repertoire is regularly updated on new performances: you can watch classical plays as well as plays written by modern authors. Even if you do not speak Russian you can admire wonderful and talented troupe, grand classic architecture and luxurious interiors of NET.
Tsentralny district
Ulitsa Mira, 5
The Volgograd Cossack Theatre (Kazachiy teatr) depicts cultural traditions of the region. The Cossacks theme is a basic one but the Cossack Theatre can also offer its spectators classical plays, modern drama and comedy, tragedy and fairy tales for children. The theatre repertoire is based on its spectators' wishes and favor.
Voroshilovsky district
Ulitsa Akademicheskaya, 3
Residents of Volgograd and the city guests like to visit the Volgograd Youth Theatre (Volgogradskiy molodezhny teatr). It was opened in 2006. The first night was played in the former cinema "Volga". There is no traditional scene at the Youth Theatre that is why the actors and the audience are not separated by any barriers. There are 82 seats at this theatre. The repertoire consists of plays of different theatrical genres for different audiences.
Tsentralny district
Alleya Geroev, 4
One of the most popular theatres is the Theatre of the Young Spectator (Teatr yunogo zritelya, short TYUZ). The theatre audience is regularly expanding due to its fresh repertoire with new interesting plays for children, youth and adults.
Voroshilovsky district
Ulitsa Raboche-Krestyanskaya, 42